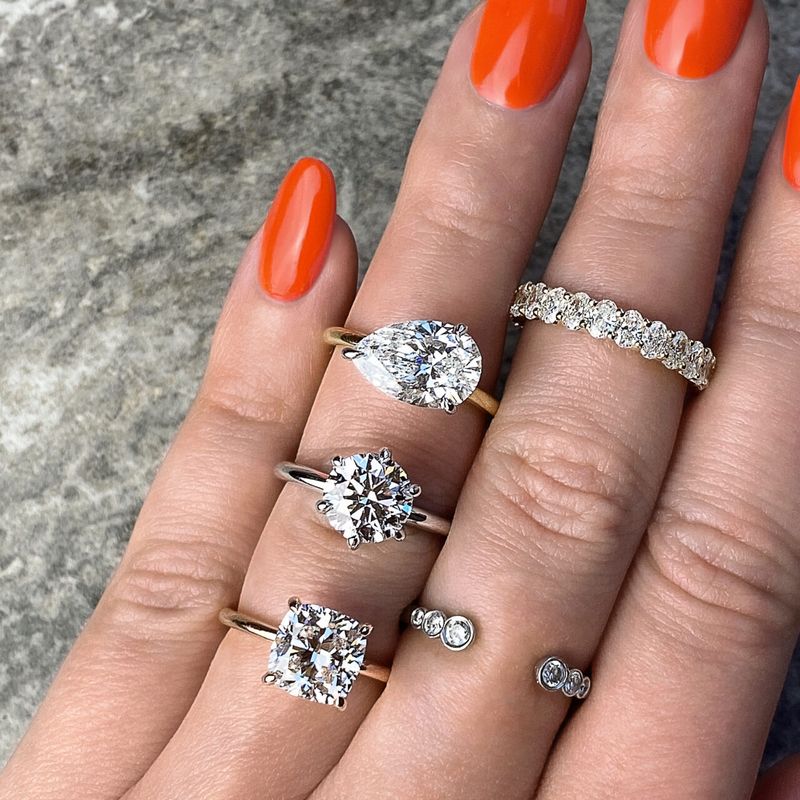 31.07.20
5 Reasons Not to Buy a Pear Shaped Diamond
On the hunt for pear engagement rings? Get everything you need to know about shopping this unique diamond shape.
By Stephanie Dore
Finding your pear-fect pear shaped engagement ring
If your heart's still set on a pear shaped diamond, head over to our diamond selector, where you can browse over 10,000 lab grown and ethically mined diamonds in full 360° video.
Or try designing a custom pear shaped engagement ring with a free sketch!
Don't see what you're looking for? Email us at hello@frankdarling.com. We'll curate a list of 5-7 exclusive stones that are just right for you.