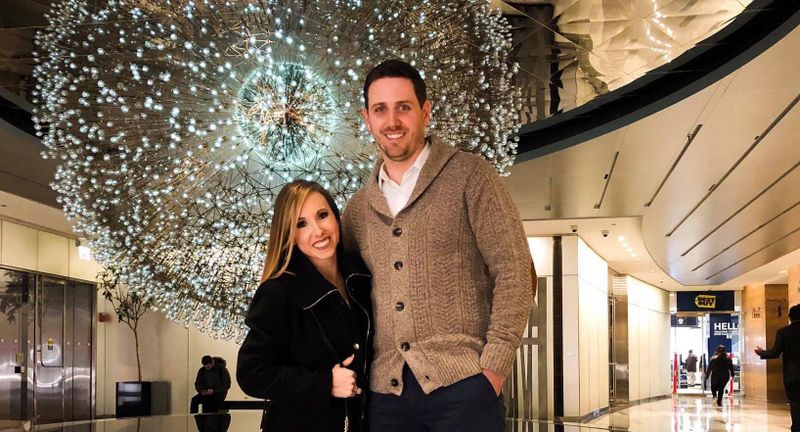 16.04.19
On Balance
The Social Strategist Married to a Man in Uniform.
On Balance explores the challenges modern women face as they balance career, love, and family. Striving, succeeding, and sometimes teetering as they walk the tightrope of modern life.
Self-described storyteller, social media enthusiast, purse fiend, LEO wife, fan of the oxford comma, and mama bear.
You're a social media strategist. What do you love about what you do?
The people and company I work with and for. I also love that social changes every day, meaning I'm always faced with a challenge.
How's the schedule?
I work M-F, 9-5, but my day starts at 4:45 and ends at 10. He works Tues-Sat, 8-4.
4:45!
I wake up at 4:45 to work out in the quiet before the house is up. And I work on my blog at night after everybody's gone to bed.
Do you feel supported by your partner?
One of my love languages is words of affirmation and he always tells me how great I look, how awesome I am at my job, being a mom, blogging. And he never makes me feel bad for pushing myself, even when that means possibly spreading myself too thin at times.
So where'd you meet?
At a local bar. I was drunk and he was an off-duty police officer in uniform.
Being married to a detective can't be easy.
As a detective now, my husband's job is not easy, and every day is something new. But we're committed to each other and making time for each other, as well as supporting each other's dreams.
How long have you been together?
8 years
You must have some pretty great pet names…
Shrek – he's a very tall guy without much grace.
Last date night — go.
We went out with his friends from high school that we don't get to see that often. Then to a swanky underground jazz room for drinks.
Let's talk about the grind. Who does what in the house? How do you balance household responsibilities?
We take turns cooking dinner and putting kids down for bed. He does the dishes, I do the laundry. We both clean, but more so him. ???
Who cooks?
We both do.
Do you make time for dinner?
3-5 times per week.
Speaking of dinner — iPhone at the dining table yes or no?
Sometimes, not often.
6 month work goal?
Continue to grow my blog following and partner with at least 2-3 more brands for work.
6 month relationship goal?
Consistent at-home date nights every week.
We wish!
Follow Abby on Instagram, or check out her blog, Life with Huddy & Harry for mom hacks, relationship tips, and what it's like to be a full time working mom in Kansas City.