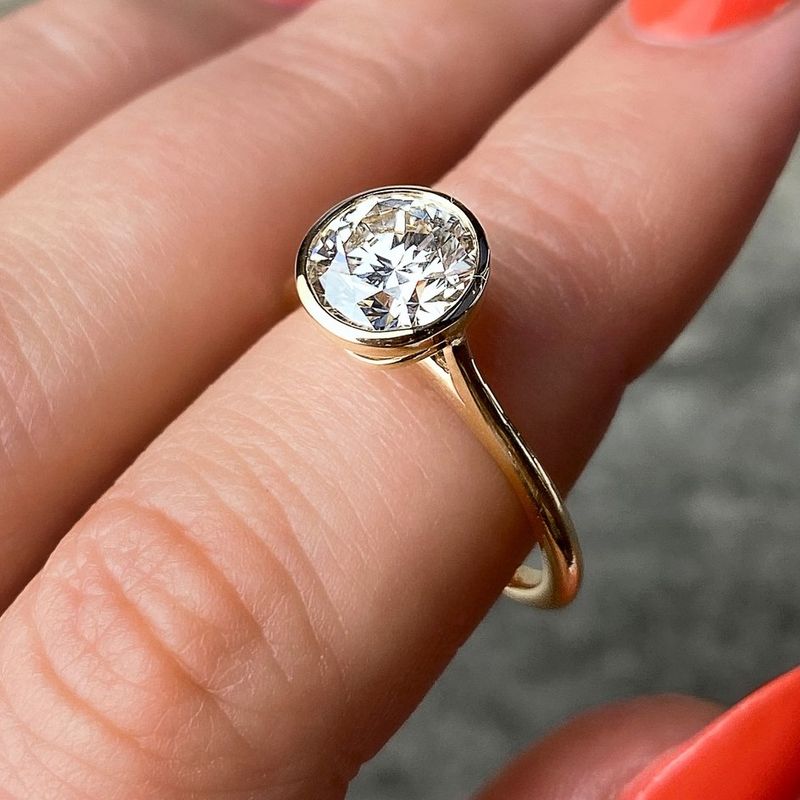 30.08.19
The Truth About Bezel Settings
Bezel settings are the most misunderstood of the engagement rings. At once old fashioned and modern, if there's one thing we're sure of, it's that they're officially in vogue.
Like many funny sounding jewelry words, the bezel's linguistic origins are French. A bezel setting is a style of setting where the diamond is surrounded by a metal rim, rather than clutched by the four or six prongs you're used to seeing in a solitaire setting. They might have old-fashioned connotations, but, for both the trendsetters and the gemsetters, the bezel is officially in vogue right now.
Do Bezel Set Diamonds Look Bigger?
Rarely discussed, but, definitely a perk of the bezel — it makes your diamond look bigger. More than a little bit. The bezel metal adds about half a millimeter to the diameter of your diamond. That makes a 1 carat diamond look more like a 1.25 carat. It's a subtle boost to its visual presence that you won't be upset about.
Should you buy a bezel setting?
Should you buy a bezel? Only if you want a no-fuss, low maintenance setting that will make your diamond look bigger. For everyone else, we have a selection of gorgeous six-prong solitaires ready to adorn your ring finger.
Have a specific bezel design in mind? Take the quiz and request a free sketch to get started.