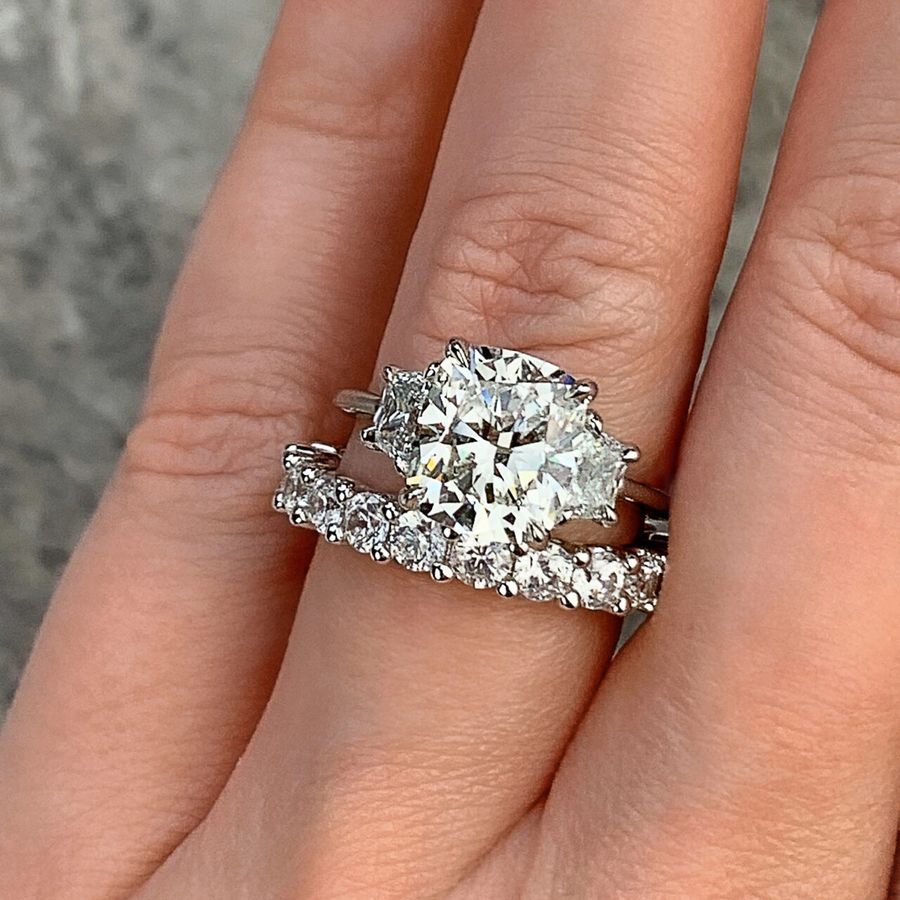 22.04.21
Kim Kardashian's Engagement Ring isn't Everything
Regardless of Kim's relationship status, it's really the ring(s) that matter, right? The famed—not one, but two—jewels will certainly go down in history as some of the rarest and most expensive celebrity diamond engagement rings of, well, history. Right up there with the famous Elizabeth Taylor gems, a couple of J. Lo's, and well…the list goes on I suppose. But just what is it (besides their famous owner) about Kim Kardashian's engagement ring that makes it seem so out of this world? And how can you get the look? Let's discuss.
What's Your Type?
We hear that Kim's diamonds are also type IIa. And, whoa, this is where we start to wonder. See, type IIa diamonds (especially ones that are also flawless and D color) are just going to be rarer than rare. Straight up bloody on the plate. Sorry veg-heads. Type IIa diamonds have no chemical impurities. None of the nitrogen or boron typically present in most diamonds. And they account for only 1-2% of all natural diamonds. Now, here's the catch. Most lab-grown diamonds are, in fact, type IIa. Which begs the question…are Kim Kardashian's diamonds natural or, well, not?
Get in on It
Want to rock something similar to Kim K? Shop our collection of more than 20,000 natural and lab created diamonds to select a diamond that suits your great taste. Or reach out to our diamond concierge at hello@frankdarling.com. Just let us know what you're looking for and your budget and we'll get you sorted with that white glove service. After all, you're worth it.