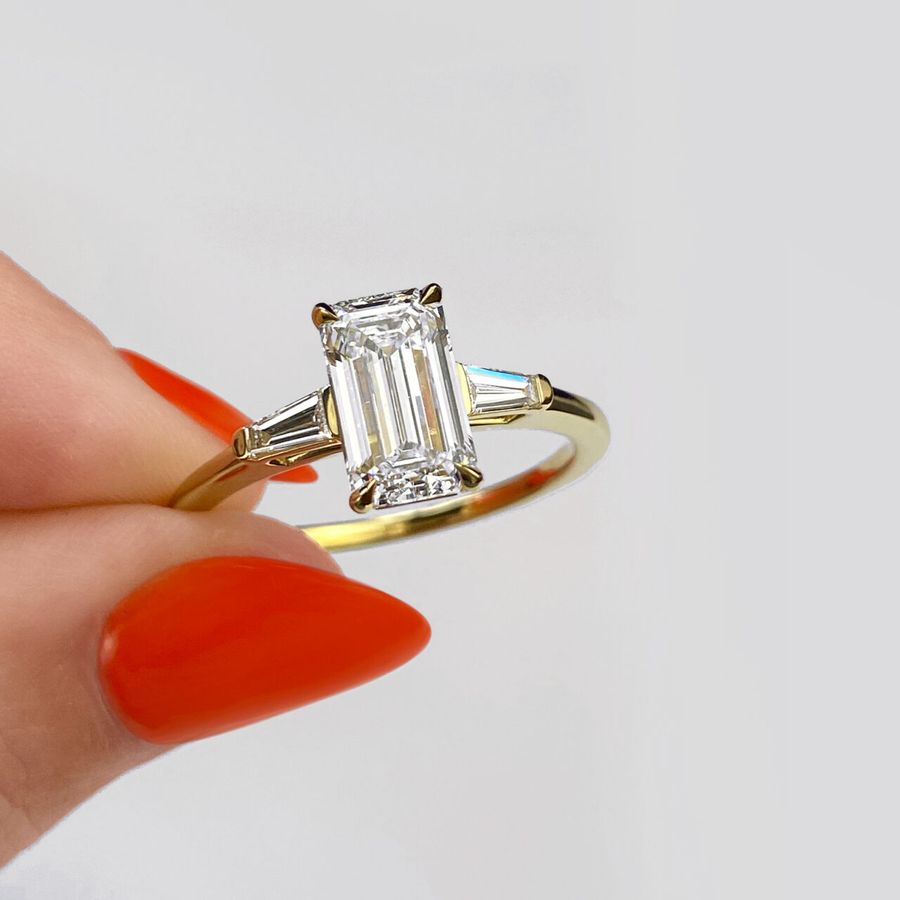 24.03.21
The Definitive Art Deco Engagement Ring Style Guide
Not for the faint of heart, Art Deco engagement rings are the hottest trend of 2020. Read about the trend and shop Art Deco inspired diamond rings.
Celebs Rocking the Art Deco Engagement Ring
Some of our favorite stars have rocked Art Deco inspired engagement rings!
What's In A Trend?
Anything trendy—if you want the original—is going to cost you a pretty penny. Real, vintage Art Deco engagement rings are also quite hard to come by. Congrats if you've managed to score one. We're officially jealous. But if you're cool with a look that's "inspired by", that's where we come in. We'd love to help you design a deco-inspired ring set with your choice of lab grown or natural diamond.