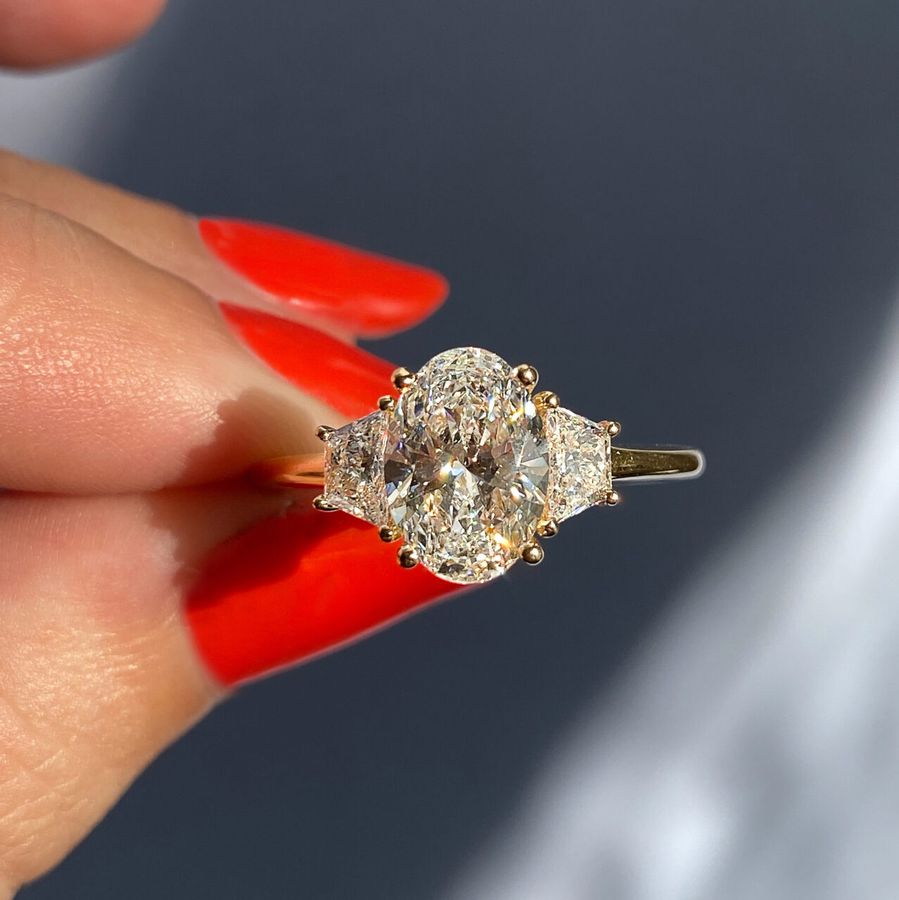 27.02.21
6 Oval Engagement Rings to Suit Any Style
By Stephanie Dore
I legit had a dream about a 3-carat oval engagement ring last night, y'all. And now here I am wondering 1) is the world trying to tell me something or 2) am I supposed to be telling the world? Since I'm way too much of a realist for the former, I suggest we go with option two and talk a little bit about ovals—yes, still having a moment. There are lots of reasons to love oval shaped diamonds. But what I really want to talk about is the ring, darlings. After all, you can't just squeeze an oval into any old round setting and call it a day. An oval diamond is kind. It is smart. It is…well, it's the wrong quote. But you get it. Ovals are unique and deserving of a ring setting designed just for them. So let's look at some options.
What's Your Flavor?
Have a partner who's into mother nature? A glam goddess? Fancy up an oval diamond with some gorg side stones. A three-stone oval diamond engagement ring setting will really accentuate the elongated oval shape and give you a sophisticated, paparazzi-ready style. Or perhaps try some floral-inspired clusters for a look straight out of your vintage-loving dreams.
Have Something Else in Mind?
No matter what your engagement ring style, if you're in love with an oval diamond, we can help you out. Explore the collection or try out our style quiz to design something unique to you (you even get a free sketch)! Need some more ideas? Send us a note at hello@frankdarling.com with what you're looking for, some inspo pics, and your budget, and our jewelry connoisseurs you all squared away.