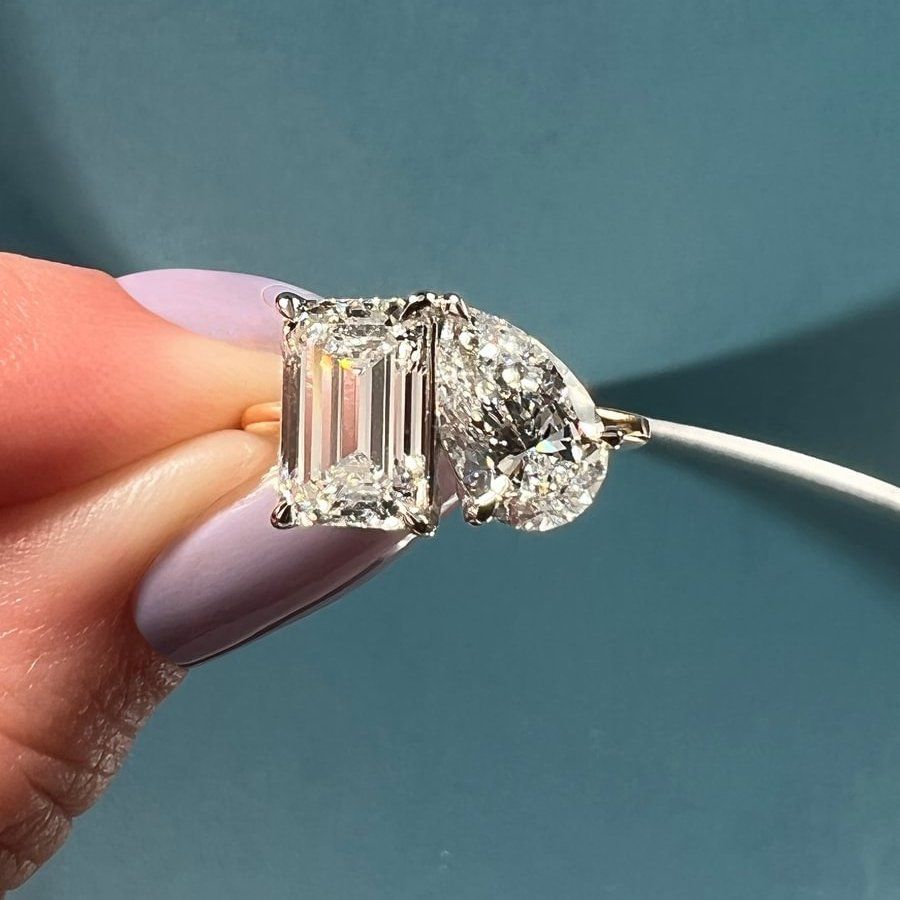 03.08.22
The 10 Best Celebrity Engagement Rings
While celebrity engagements — not to mention marriages — tend to be, well, less lasting than forever, it's still super fun to ogle (and be inspired by) celebrity engagement rings. And many of these rings have left a serious mark on style trends over the years, whether that's a sudden uptick in pink diamonds after the original Bennifer engagement or a surge of crispy ovals a la Kravis… But even before social media took hold, celebs the world over were admired for their stunning sparkle — from Jackie O to Elizabeth Taylor — and we think you'll see why. Here's our all time favorite celebrity engagement rings to set your hearts on fire.
Now That You're Savvy on Celebrity Engagement Rings
While you might be ready to drop dollars on a celeb-inspired engagement ring, chances are if you're out here really shopping for a major proposal moment, you might be a bit overwhelmed. First things first, don't let the industry (or any headlines) scare you. None of us can afford celebrity rings, darling. Nor would most of us truly want them in our lives. Unless they came with full-time security guards. But we believe buying a diamond should be sweet, not scary. With a little easy learning and some help from your friends (ahem, that's us), you've got this in the bag.
When you're ready to jump, check out our diamond search where you can view 360-degree images of more than 10,000 diamonds and don't forget to zoom out (because size can be deceiving), or book an appointment at our New York salon to view certified lab-grown and natural diamonds in person.
Not finding what you're looking for? We love hunting down the perfect diamond for your dream ring. Email us with what you're looking for (and a bit about your budget) at hello@frankdarling.com. We'll curate a list of 5-7 exclusive stones that are just right for you.