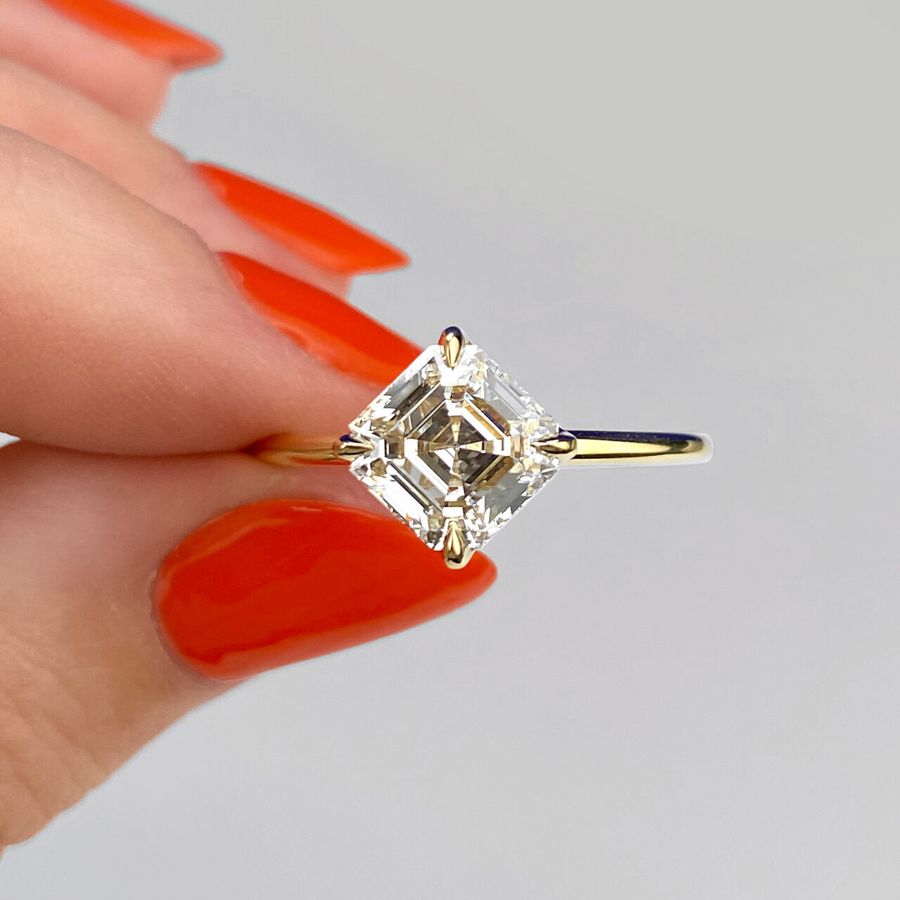 09.02.23
Why Your Cool Aunt is Obsessed With Emerald Cut Diamonds
By Stephanie Dore
Today it seems that everyone, including your very cool aunt, is capital-O Obsessed with emerald cut diamonds. These celeb-worthy showstoppers make headlines, pop up on your neighbor, and always seem to top the trending engagement ring lists. But why exactly is the emerald cut so popular? Well darling, emerald diamonds are the epitome of glam without ever being garish. They've stood the test of time — literally centuries — and still come out looking so new it nearly hurts. But let's break it down a bit so you can really sink your teeth into why emerald engagement rings are always the next best thing.
Ready to Rock Your Own Emerald Cut Diamond?
Check out our diamond search where you can view 360-degree images of more than 10,000 diamonds and compare diamond clarity grades, or book a virtual or offline appointment at our New York salon to view certified lab-grown and natural diamonds in person.
Not finding what you're looking for? Email us with what you're looking for at hello@frankdarling.com. We'll curate a list of 5-7 exclusive stones that are just right for you.