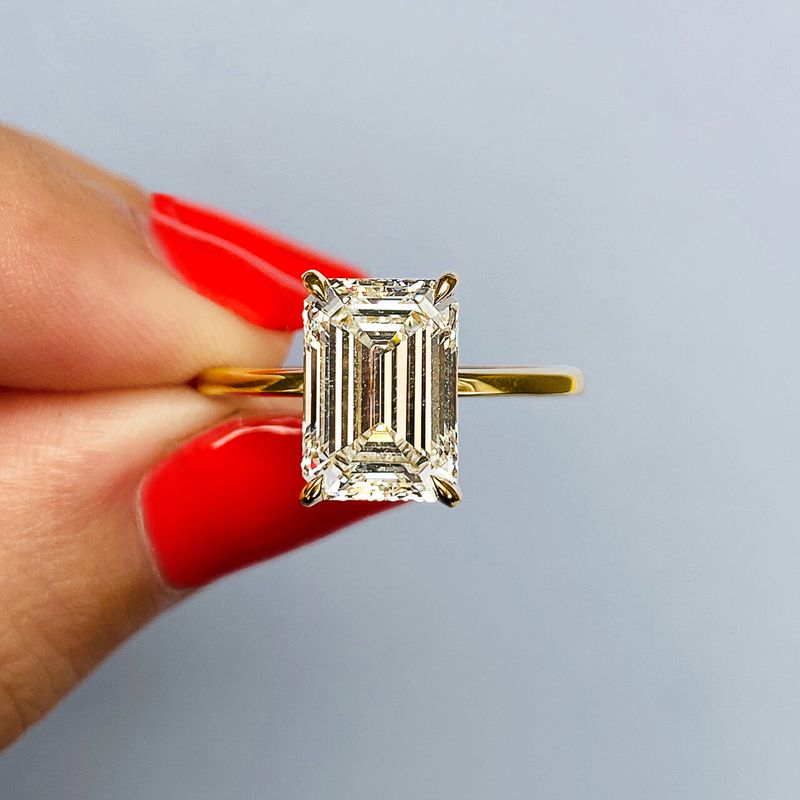 21.01.22
7 Reasons Not to Buy a Lab Grown Diamond
By Stephanie Dore
The trend on the tip of everyone's tongue—lab diamonds. Rapidly gaining traction as an ethical, wallet-friendly alternative to mined diamonds, especially when it comes to cashing in on a major engagement ring purchase, are lab created diamonds too good to be true? Are lab created diamonds worth anything? Are lab grown diamonds real? Everyone has an opinion. So we're just here to try and break it all down so you can feel super comfy with whatever you choose. In no particular order, here are eight of the reasons we hear to not buy a lab grown diamond, and make your decision when comparing lab diamonds vs. real diamonds a little bit easier. Tl;dr We LOVE lab created diamonds!!
Need help finding a lab grown diamond?
Check out our diamond search where you can view 360-degree images of more than 10,000 diamonds and don't forget to zoom out (because size can be deceiving), or book a virtual or offline appointment at our New York studio to view certified lab-grown and natural diamonds in person.