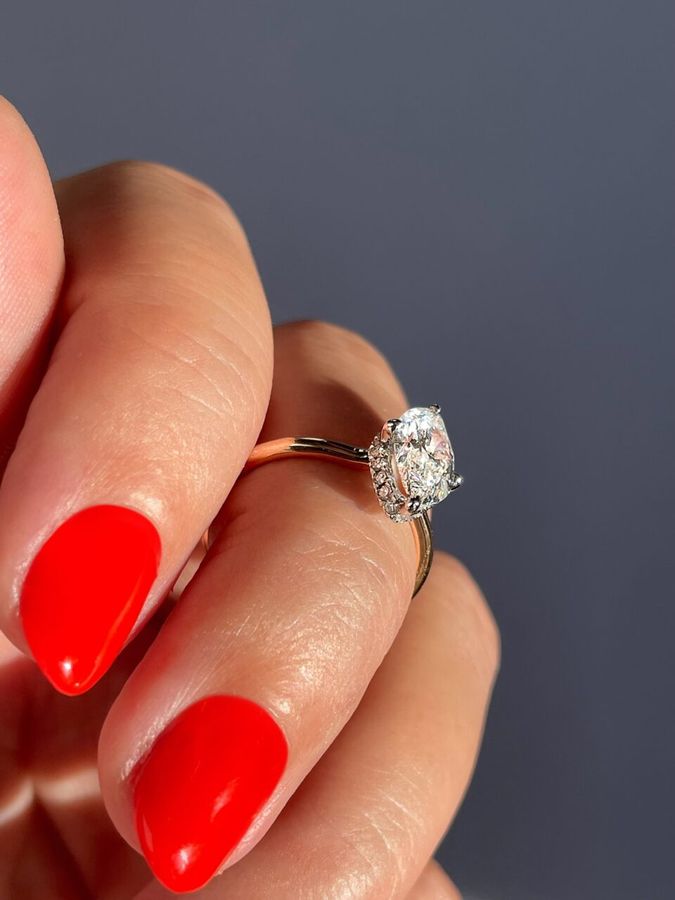 26.04.21
5 Reasons to Avoid a Hidden Halo Engagement Ring
Hidden halo engagement rings are eternally trending, but are they right for you?
By Stephanie Dore
We all know what a halo engagement ring is, right? Arguably the hottest engagement ring trend of the early 2000s and still going strong, it's a style that surrounds your center stone in a ring of light, brilliant diamonds that encircle diamonds, sometimes two rows deep! But the new kid on the block, for those who maybe want something a little less ostentatious, is the hidden halo engagement ring. Yes, that's right, hiding diamonds is a thing now. But this under-the-ring and under-the-radar trend isn't all it's cracked up to be. Here are 5 reasons why to avoid them.
Or, cut to the chase and shop hidden halo engagement rings since this trend's not going anywhere.
Indulge Yourself
No matter your style, if you're in love with hidden halo, we can help you out. Explore the collection or try out our style quiz to design something unique to you (you even get a free sketch)! Need some more ideas? Send us a note at hello@frankdarling.com with what you're looking for, some inspo pics, and your budget, and our jewelry connoisseurs will get you all squared away.