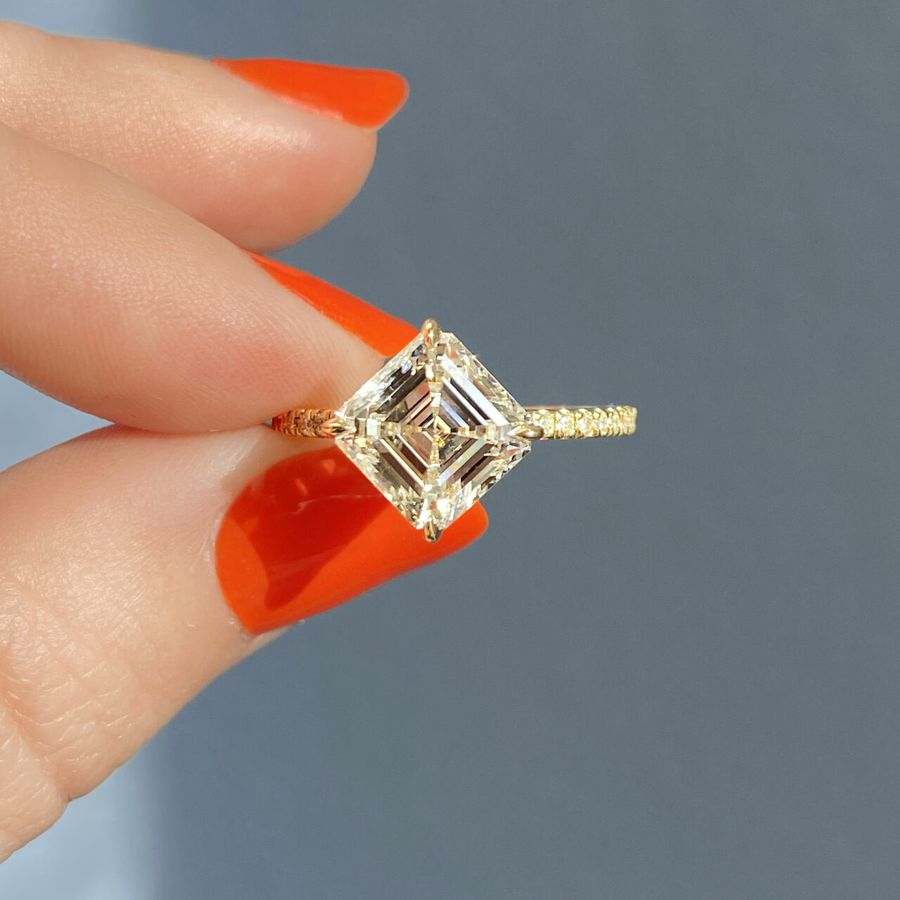 19.07.19
6 Reasons Not to Buy an Asscher Cut Diamond
An Asscher cut diamond isn't for everyone. Here are our top 6 reasons to take the blue pill, preserve your emotional wellbeing, and focus your search on a more practical cut. Or, cut to the chase and shop Asscher cut engagement rings.
By Stephanie Dore
The Asscher cut diamond is fussy. They're expensive. And good ones are so difficult to find that you could exhaust even the most patient jeweler. Diamond cutters cut less than 2% of diamonds into Asschers. They're rarer than rare. But, they also have a unique appeal. If you're already an Asscher diamond addict, we don't have a cure for that. But for those of you that aren't yet Asscher-addled beyond repair, we'll try our best to talk you out of this mysterious cut.
Still Sweating the Ascher
If your heart's set on an Asscher cut diamond, click here to head over to our diamond selector. There, you can browse over 150,000 natural and lab grown diamonds.
Don't see what you're looking for? Schedule an appointment, and we'll curate a selection of Asscher cut diamonds from our offline inventory.
Or take the ring quiz to get a free sketch of your dream ring. From unique side stone shapes to vintage prong styles and unconventional setting orientations, we can help you bring your ring to life.