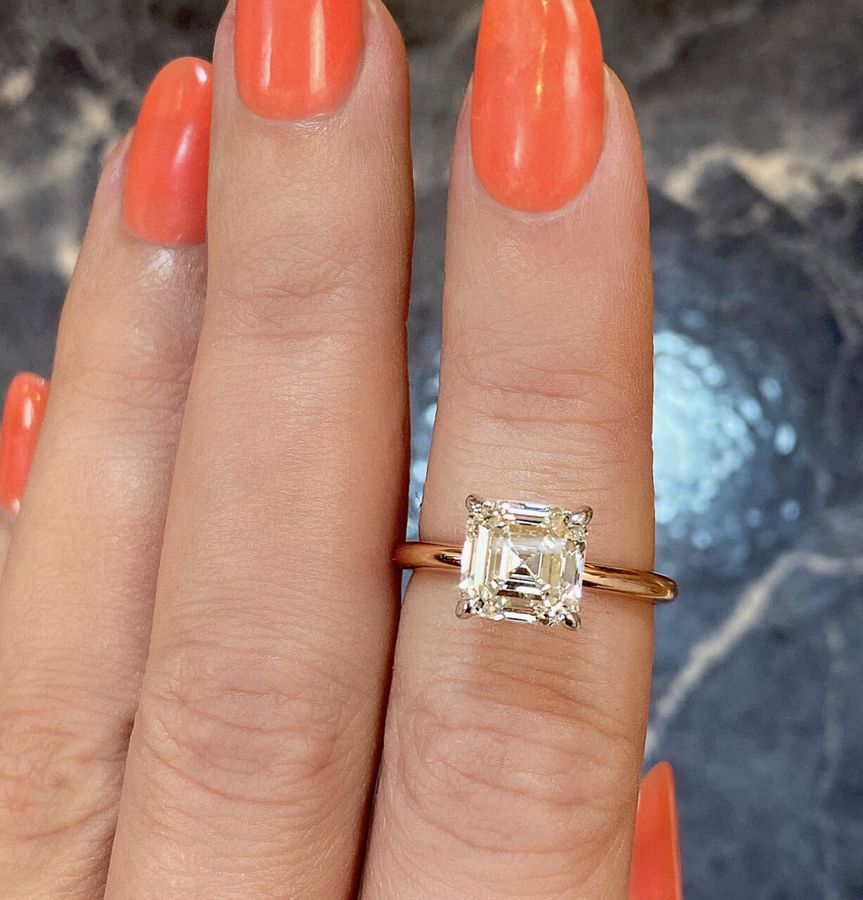 29.01.21
Custom Engagement Rings Gone Wrong
By Stephanie Dore
For some lovebirds, a classic diamond solitaire engagement ring is the tops. For others, nothing is better than over-the-top and only a one-of-a-kind engagement ring will do. For most, though, something in between is the ticket to jewelry happiness. You want your ring to be, well, you. And to not show up at work in the same one as everyone else, right? We get that. The easiest way? Customizing your own engagement ring to be a reflection of your relationship and style. But before you get carried away customizing to your heart's content, there's a few things you should know. We've rounded up five common mistakes folks make when purchasing custom engagement rings to make sure you don't break the bank on, well, a basic mistake.
Our Fave Custom Engagement Rings
We made a lot of custom engagement rings. A lot. From modern and minimal to ornate and decorative and everything in between. Here are a few of our recent favorites!
Best. Friends. Ever.
We don't expect you to know everything you want in a ring, with so many choices, we totally get it if you don't. But we're here to help you create a custom engagement ring that's totally you without breaking the bank. Just answer a few quick questions and get a free custom sketch that suits you to a T!