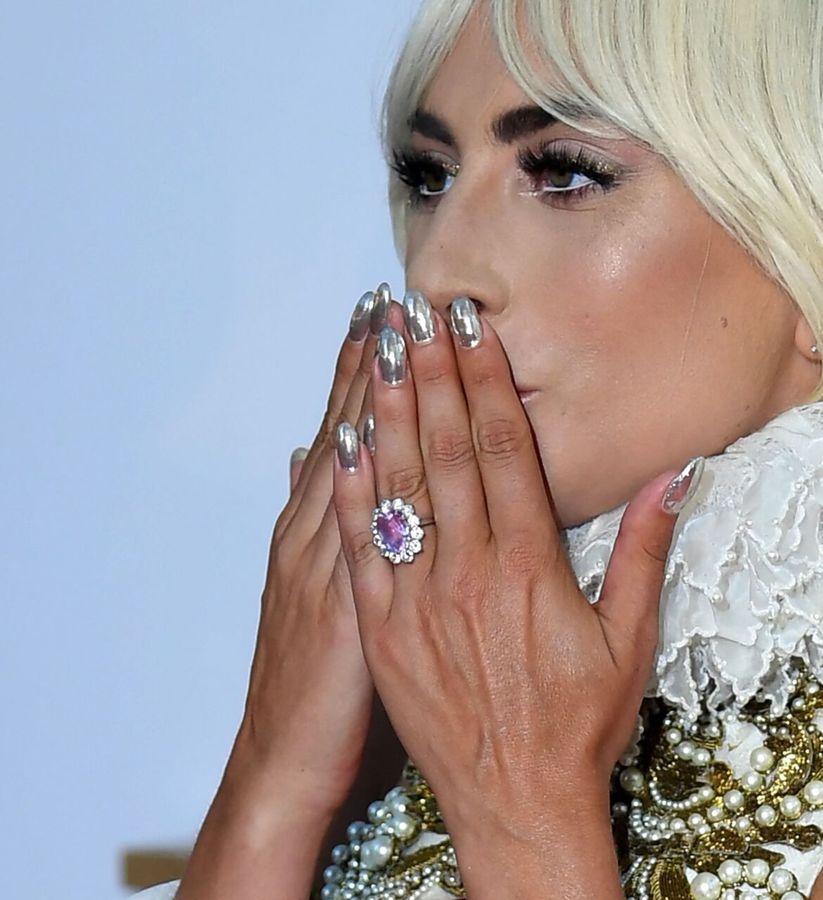 22.12.20
How to Buy a Pink Diamond Ring That Won't Break the Bank
By Stephanie Dore
Like the ultimate frosé, a pink diamond ring is inherently blush-inducing. Not to mention the J.Lo factor of having a giant gumball on your well-groomed digits. But even if you're not a half-time headliner, fancy pink diamonds can make for a head-turning take on your own engagement ring. Rare and romantic, pink diamonds are, yes, real diamonds. And today, there are so many rosy options out there it can be hard to know what you're looking at. So, before you go and paint the town pink, here's a few insider tips about this fancy color diamond.
Tickled Pink
First things first, you should know that "pink" is anything but a single shade. In diamond terms, color is a full spectrum from the palest blush to bursting brights. It can be more bluish, more reddish, more purplish, more orangish. A pink diamond ring can be faint, intense, vivid, dark… the possibilities are nearly endless. This goes for most of the colors in the fancy colored diamond range (which starts beyond the standard color grading scale of D-Z). And really, the color to choose is whichever one tickles your fancy!
The Blush Rush
Now, don't go thinking you can just walk into any jeweler and pick from an expansive range of pinks to get exactly the size and shape and color you crave. See, natural pink diamonds are actually pretty rare. Which also means they can be expensive—especially in the more intense and vivid color ranges. Most of the natural pink diamonds you'll find on the market come from one source, the Argyle Mine in Australia. But with major advances in lab created diamonds, you can now find pink lab diamonds hitting the market at much more affordable prices. Just watch out for treated diamonds, where the color isn't natural but due to a post-diamond-growth process.
The Dark Side
When you're looking for a pink diamond ring (or any fancy color diamond or gemstone) it's good to know that you'll rarely find round ones. See, fancy shapes hold color better (rounds are cut for bright brilliance), and colored diamonds are cut to, well, show off their color. Plus, diamond cutters are typically trying to save as much rough carat weight as possible in fancy colored stones (remember, they're rare). That means you're more likely to find different shapes more readily available and cuts that very more from the norm. Our best advice? Keep an open mind when it comes to shapes if color is your top priority.
Happy Hour Hero
And we're not talking about your wine glass—rose gold is the hero of the hour when it comes to pink diamond ring settings. Just like setting a white diamond in white metal or a yellow diamond in yellow gold, setting pink in pink will be the ultimate showstopper to really make the most of your color choice.
Sherbet Shades
Going pink doesn't mean you have to go diamond. Pink sapphires—which are totally suitable for engagement rings, as they're hard enough to stand up to everyday wear—are a gorgeous option. They won't have quite as much brilliance or light return as a diamond, but you can find some with intense, saturated color at a more affordable price point. Morganite is another semi-precious gem that's been making its own splash the last several years. Typically in the more salmon-y, peachy range of pink, morganite offers a sweet, romantic, affordable alternative to a more pricey gem. Just be careful, as it's a softer stone and needs a little extra care if you're going to wear it regularly.
Want a Pink Diamond Ring?
Try out our design quiz to design your own dream ring, set with a pink diamond center, pink gemstone accents, or rose gold. You'll get a free sketch, then our design experts can help refine it into the perfect custom creation just for you. We're also happy to help you locate the stone of your heart-eyed-emoji dreams, just email us at hello@frankdarling.com with what you're looking for and we'll get to work!