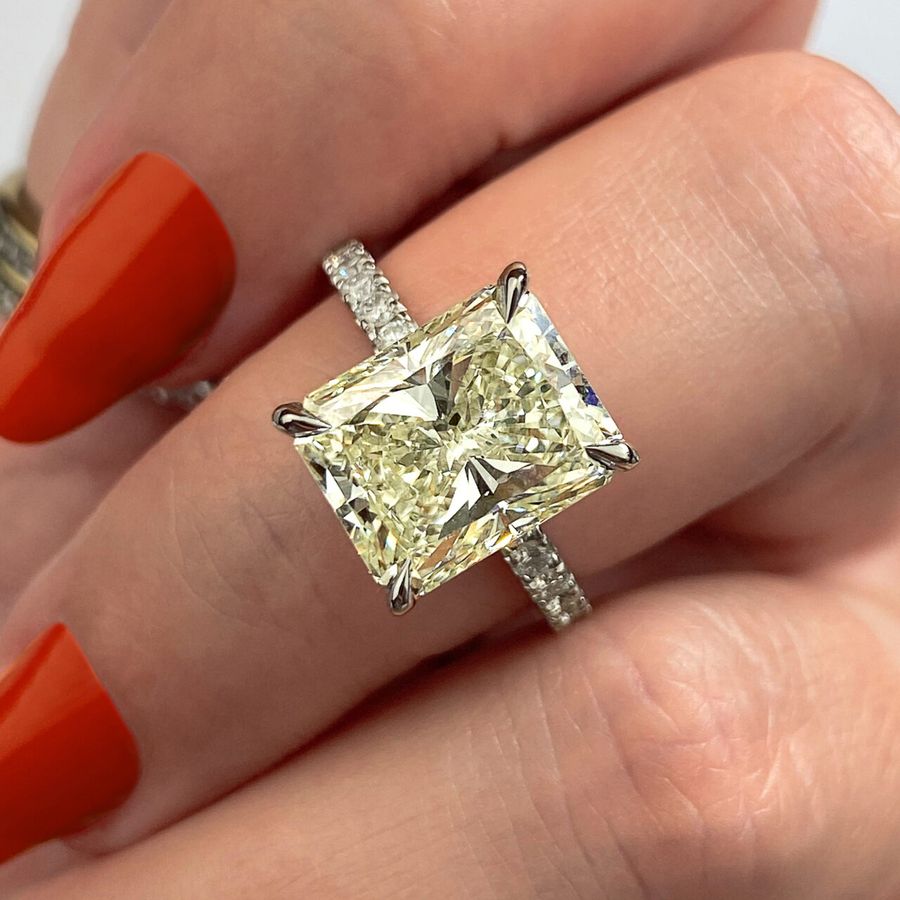 22.02.22
How to Get Custom Jewelry at Any Budget
Have you ever gotten a jewelry gift that just isn't, well, you? Yeah, us too. It's a total buzzkill but it's also exactly why we're so passionate about helping you create custom diamond and gemstone jewelry that suits your style. After all, no one wants to walk around flaunting something that doesn't feel right. Forget boring mall jewelry or sketchy online ads, here at Frank Darling, we take pride in setting you up with the bracelets, necklaces, earrings, and rings of your dreams, no matter your budget. And yes, we do all of our custom jewelry (mostly) online! Here's how:
Should you purchase a custom jewelry piece?
Or your partner, friend, or fam…whomever you're buying for. This is really the first, and most important, step to creating custom jewelry. What's their style? Are they sporty or chic? All business or all fun? Do they need a piece for everyday or for special nights out? Do they wear only yellow gold? Only white? Do they like diamonds? Or maybe colored gems? If you're not sure, ask them! Or ask around to their nearest and dearest, who can probably fill you in on what they'd totally love. Oh, and get pictures. Even if that means a little stalking of their socials or Pinterest boards. Having visual style inspiration is super helpful once you start working with a designer.
How much should custom jewelry cost?
Ok, now that you've figured out a look and feel, we're gonna give it to you straight. The number one thing to know when making any jewelry purchase (custom or not) is your budget. And be real about it. There's no need to go into debt over it (unless you're prepared for it). With a budget in hand, and knowing whether there's wiggle room or not, you'll be able to pull some different levers to get what you want.
What do you look for in custom jewelry?
It also pays to know what's most important — is that stone size? Clarity? Color? If you know, you can go all in on your priorities and cut back on the things that aren't as obvious. Even things like lifestyle can make a big difference here. For instance, if they're super active or use their hands a lot, maybe get them earrings that won't take as much hard wear. Or vice versa. Maybe they're always in headphones and a necklace would stand out more!
Can I design my own jewelry?
The world of fine jewelry is full of options when it comes to style and design elements, but you can't go wrong by keeping it simple, smartypants. What do we mean by this? We mean classic pieces like diamond stud earrings, a tennis bracelet, or a solitaire pendant will really get you a homerun every time. Now, that's not to say you can't play. Because you can. Maybe instead of prongs you try a bezel setting for a clean, modern look. Or perhaps go for a unique stone shape — say, a marquise — instead of a simple round stone. Just beware that anything too over the top (unless you're 100% sure it's someone's style) comes with a little more risk.
Can you get lab diamond custom jewelry?
If you've spent any time at all shopping for custom diamond jewelry then perhaps you've stayed away because of a little thing called sticker shock. Or maybe you just thought you'd be relegated to some microscopic, low clarity stones instead. But that doesn't have to be the case. One of our favorite ways to save serious dollars when it comes to diamonds is by choosing lab diamonds instead of mined. Now to address the elephant in the virtual room: yes, lab diamonds are, in fact, real diamonds. They are optically, chemically, physically the same as natural mined diamonds, they're just made through a little thing called science. Think of it like the ice in your freezer. It's real ice, no? Just like nature. Only you made it from the comfort of home. And to top it off, lab diamonds can save you nearly half the cost of a comparable mined diamond! So you can get bigger, nicer diamonds for a whole lot less.
Can you get custom moissanite jewelry?
If you're open to other alternatives, we also adore moissanite, which is a diamond simulant (meaning it's created to replicate the look of a diamond), also made in a lab. But moissanite is also gaining traction for its own inherently cool qualities. Like being nearly as hard as a diamond, and thus super durable for daily wear. And it's super sparkly too! Even more so than diamond, in that bright, rainbow fiery way. And if you're on a budget it can save you serious dough. For instance, you can get a moissanite about the size of a 1-carat diamond for under $1,000!
What about custom gemstone jewelry?
Colored stones are also some of our most popular with clients these days, for a look that will stand out from the crowd (and give your wallet a bit of breathing room). We love a champagne diamond for its sunny warmth that pairs perfectly with on-trend yellow gold. Or try a salt and pepper diamond for a dark, edgier look. Or explore the wide world of precious and semi-precious gemstones if you want to explore all-out color. You can go for pink, green, blue, purple…the list goes on. Try a birthstone, someone's fave color, or an ombre effect for something super on-trend.
How do I find a custom jeweler?
With all that in mind, we know finding a custom jewelry designer can present its own challenges, including lots of extra fees. But not here, folks. Our design team is fully at your service to help you create your own dream custom jewelry, no commission, no fees, no pressure, all fun! That's right, you can even use our direct line. Just email us at hello@frankdarling.com with a bit of style inspo and your budget and our team of gemological experts and jewelry designers will get you sorted in no time.