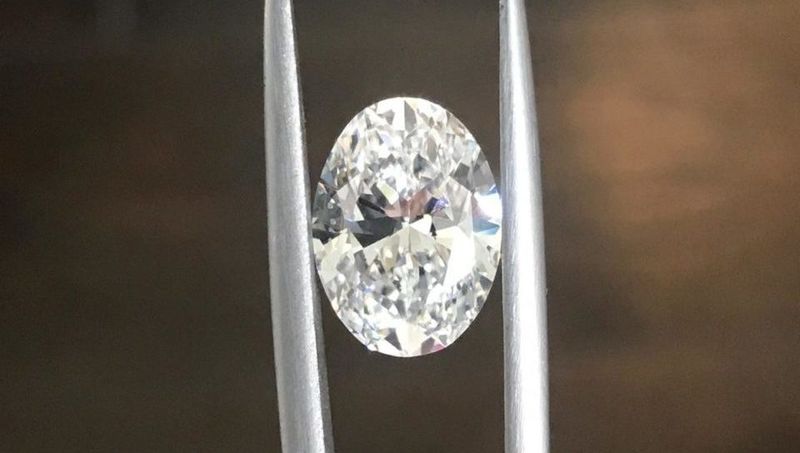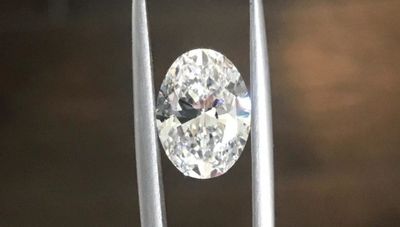 04.07.19
Why CZ and Lab Grown Diamonds are not the Same
All sparkly white rocks are created equal, right? Cubic zirconia, lab grown diamonds, Moissanite, white sapphires, mined diamonds — the list goes on. As a prospective engagement ring buyer, how is one to choose? Particularly when the wrong decision could lead to a whopping cost difference of tens of thousands of dollars. If you're going synthetic, why not go all the way, right? Not so much.
When searching for a white-diamond-like-rock, there are a several sparkly varieties to choose from. Here, we'll talk about Cubic Zirconia, informally called CZ — the stuff of costume jewelry, stage props, and our try at home program, even the occasional engagement ring.
Cubic zirconia is a diamond simulant. Think of it like a veggie burger. It can look like meat. It can even sort of taste like meat. Delicious? Sure. But, beauty and taste are in the eye of the beholder. So let's break down the differences and why you might want a lab-grown diamond engagement ring but not one made from cubic zirconia.
THE CHEMICAL COMPOSITION OF LAB GROWN DIAMONDS VS. CZ
Lab-grown diamonds are made of carbon lattices. They have the same chemical composition as a mined diamond. In fact, they're atomically identical. This carbon structure is what makes them the hardest material known to man, and destined to live atop fingers for ages to come.
Cubic Zirconia is made from ZrO2. ZrO2 is the cubic crystalline form of zirconium dioxide which – fun fact – is used to produce ceramic kitchen knives that stay sharp for a really, really long time.
IS CUBIC ZIRCONIA AS HARD AS A DIAMOND?
Just like mined diamonds, lab diamonds are the hardest material known to man. They score a 10/10 on the Mohs hardness scale, and can only be cut with one thing — other diamonds.
CZ is a slightly less hard material that measures up at 8.25/10 on the Mohs hardness scale. Still pretty hard. But, because it's just a little softer, the sharp faceted edges of cut stones can appear duller and polishing marks can be more visible. Zirconia scratches easy and quickly dulls with wear.
HOW MUCH DOES CZ WEIGH?
CZ is almost twice as heavy as a diamond. Drop two in a bowl of water and the CZ will sink faster.
DOES CUBIC ZIRCONIA COST LESS THAN LAB GROWN DIAMONDS?
Lab diamonds sell for approximately 50% of the price of a mined diamond or $2,500 a carat. Don't believe us? See for yourself.
While there are retailers who will charge you much more, Cubic Zirconia sells for approximately $5 a carat.
IS CZ COLORLESS?
Lab-grown diamonds, like mine diamonds, are graded on a color scale from Z->D with D being colorless. Most lab-grown diamonds are between J and F on the color scale.
Cubic zirconia is purely colorless and refracts light to create brightly colorful flashes of light in a rainbow of colors, similar to Moissanite.
Best suited for costume jewelry, Cubic zirconia is an inexpensive diamond simulant that will dull and scratch fairly quickly. Lab-grown diamonds are identical to mined diamonds. Think of them like ice, it can grow in nature or in your freezer, but at the end of the day, it's the same stuff. Are lab-grown diamonds right for you? Read the seven myths behind lab-grown diamonds and find out.