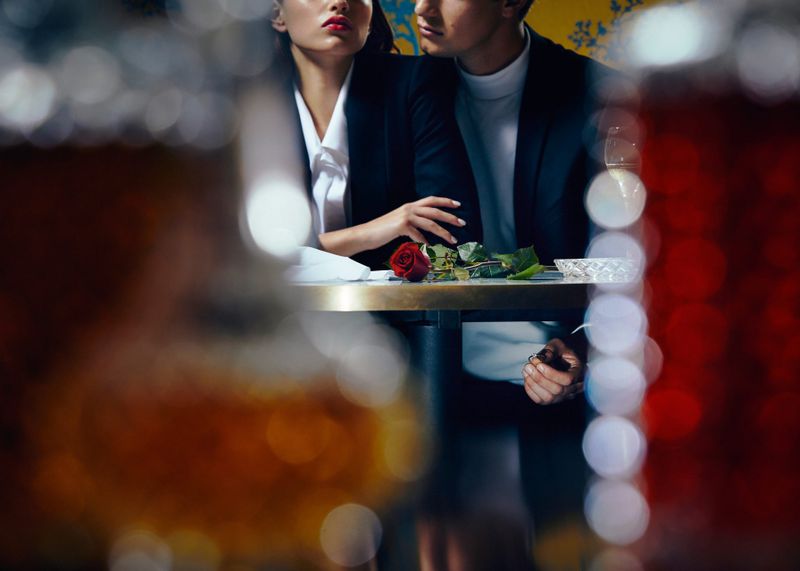 05.05.19
Ring Engraving: The Do's and Dont's
Laser engraved rings have been popular for some time, and why not — engraving is a beautiful and personal way to customize your ring, and something we offer as a complimentary service to our customers.
Have a great pet name? A custom, private engraving is the perfect place for an inside joke and could be just the time to pull it out.
How about a secret moniker that only the two of you share? A wedding hashtag you've been pining to use since you discovered how perfectly your last names mesh? The date you first met, fell in love, or adopted your fur baby are all considered, and thoughtful options. And if you're going ring shopping together, an engraving can be just the personal touch to add surprise and mystery to the proposal.
Whatever you choose, one thing is for sure, you can't go wrong (unless you get the date wrong that is. ?
So, with that in mind, here's what you need to know:
HOW DO YOU ENGRAVE YOUR RINGS?
Frank Darling rings are laser engraved. It's a process that burns the message into the inner surface of your ring. Any of our metals can be laser engraved, and while we offer a range of recommended fonts, we can accommodate almost anything you wish to engrave – just let us know.
WILL THE RING ENGRAVING SCRATCH OFF?
Not as long as the engraving is on the inside and you're wearing it on your ring finger.
IS LASER ENGRAVING EASY TO READ?
It's easy to read if you have 20/20 vision! Kidding, but seriously. Thin rings are as trendy as ever, and our average bandwidth for our engagement rings is 2mm. Your engraving has to fit within that. Should you choose to increase the width of your band, or purchase a 3mm and 6mm band, we can increase the size of the engraving to improve legibility. We've included some handy size charts below for reference.
WHAT FONT SHOULD I CHOOSE FOR MY RING ENGRAVING?
If your partner-to-be is more of a modern minimalist, consider our sans serif. If they're a romantic at heart, you can't go wrong with our script. For the person with discerning taste and a penchant for history, our serif can make quite the impression. Prefer something else? Just let us know.
WHAT CAN'T YOU ENGRAVE?
While we love an eternity band, eternity bands don't love an engraving. Mostly because with all the diamonds there's no place for it to go.
THE FONTS: