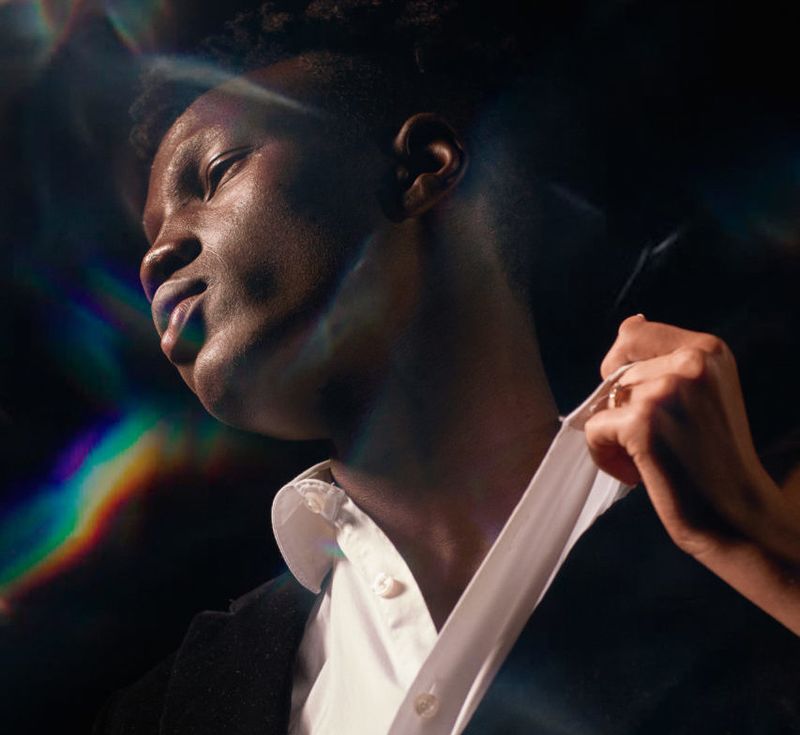 24.05.19
How to Shop Together for Your Engagement Ring
The trend of couples shopping together for an engagement ring together has gotten hotter than the subway in August, but it's not obvious how to go about it.
As a confident woman who knows what she likes — how can you approach the topic without taking the wind out of your partner's sail? The last thing you want is to turn the most romantic experience of your life — the culmination of years of anticipation — into a shopping list.
Lucky for you, it doesn't have to be like that.
The act of shopping together for an engagement ring can be nearly as fun as the proposal. How often do you get to try on rings of the many-thousand-dollars variety on a regular basis? How many times do you get to walk into the nicest shop in town with not just the means, but the imperative to purchase something truly exceptional? Perk up you indolent salesmen, we have business to conduct.
And doesn't that all sound like more fun with your partner in tow? Think of the inside-jokes you'll accrue. Enough for a lifetime, we're sure.
We're here to say that shopping together for your engagement ring doesn't have to be a sacrifice. You can have your cake and eat it too. Here's how:
Part One: The Ring
Maybe you've had your eye on a brand on Instagram for the past few months, or your Pinterest board has enough three-stone engagement rings to make even the most confident partner dizzy from your dazzling array. Perhaps you have no idea what you want, but you certainly aren't going to leave it up to chance.
Whatever it may be, this is your opportunity to drive the discussion with your partner.
Want to go ring shopping together? Here's how to start the conversation
Send a hint — many brands will reach out to your partner at your behest. All you have to do is let them know what you want.
Leave your Pinterest board open on your laptop.
Tag your partner on an Instagram post from your favorite brand.
Book brunch next to your fave jewelry store. Drink mimosas. Try on jewelry.
Book a free consultation with your partner to learn about diamonds.
Order a try at home kit and make a night of it.
Part Two: The Diamond
Once you've found a style you love, whether it's as general as, "a three stone" or as specific as, "Harper No. 4 Pavé in Yellow Gold" what next? Cross your naked fingers and hope for the best? We've heard too many stories of silky smooth salesmen foiling the best partner's intentions with their own recommendations. So, how can you make sure the ring you want is the one that actually materializes in that magical box?
Unless you're splitting the bill, it can be tricky. You'll have to take into consideration your partner's wants and needs as well. Hint all you want about that $70k ring at Cartier and see how far you get. To state the obvious, the brand and ring will have to be a good choice for both partners, so here are some questions to ask any brand our retailer to know if you can make a recommendation to your partner that sticks.
Questions for the shopper that cares most about price:
Is there a price match guarantee?
Why it matters: Diamond prices are always changing. Any retailer that offers price matching is competitive with other retailers. It's a simple way to make sure you're getting the best deal available. Not only does Frank Darling price match, but we offer some of the fairest prices available online.
Are lab-grown diamonds offered?
Why it matters: Lab-grown diamonds are a great alternative to mined diamonds at a much lower price point. They're chemically, physically, and optically identical. They're also 40-50% less expensive. This can be a great way to get the ring you love, without breaking the bank.
Are free returns offered?
Why it matters: An engagement ring is a large purchase, you deserve the right to change your mind, especially if you're purchasing online.
For the couple shopping together who's concerned with quality:
Are your settings custom made to fit my stone?
Why: Diamonds come in countless shapes and sizes. Many jewelers use mass-produced pre-made settings for any stone. If it's not exactly the right size, this can result in poorly set stones, loose prongs, or awkward proportions. At Frank Darling, all our settings are made unique for your diamond, and no two are alike.
Do you offer a lifetime guarantee?
This speaks for itself. Any jeweler who doesn't offer a lifetime guarantee doesn't stand behind the quality of their workpersonship.
Do you offer free resizing?
Why: Even if you know your size today, it may change in the future. Throughout the day hands tend to swell and contract, making it difficult to be 100% confident on size. Make sure the jeweler or brand your purchasing from offers resizing in case the fit isn't perfect on the first try.
For the shopper that cares about responsible sourcing:
Which countries do your diamonds come from?
Why: If you're purchasing a mined diamond, you should know that not all diamonds labeled as conflict-free come from countries that meet any common-sense definition of that term. Conflict-free is really the bare minimum when it comes to responsible sourcing. All our diamonds are certified conflict-free, but of the 80 countries that can produce certified conflict-free diamonds, only five meet our standards for human rights, labor standards, and environmental stewardship.
Once you've checked all those boxes and found a brand that not only has an engagement ring you love, but also is an ethically and fiscally sound place to purchase a diamond, go ahead and have that conversation with your partner. They'll be relieved you're thinking about the purchase holistically, and be able to relax and have fun.
If you're still not comfortable shopping together, go ahead and ask a friend or tell us and we're happy to send your partner a not so subtle hint.