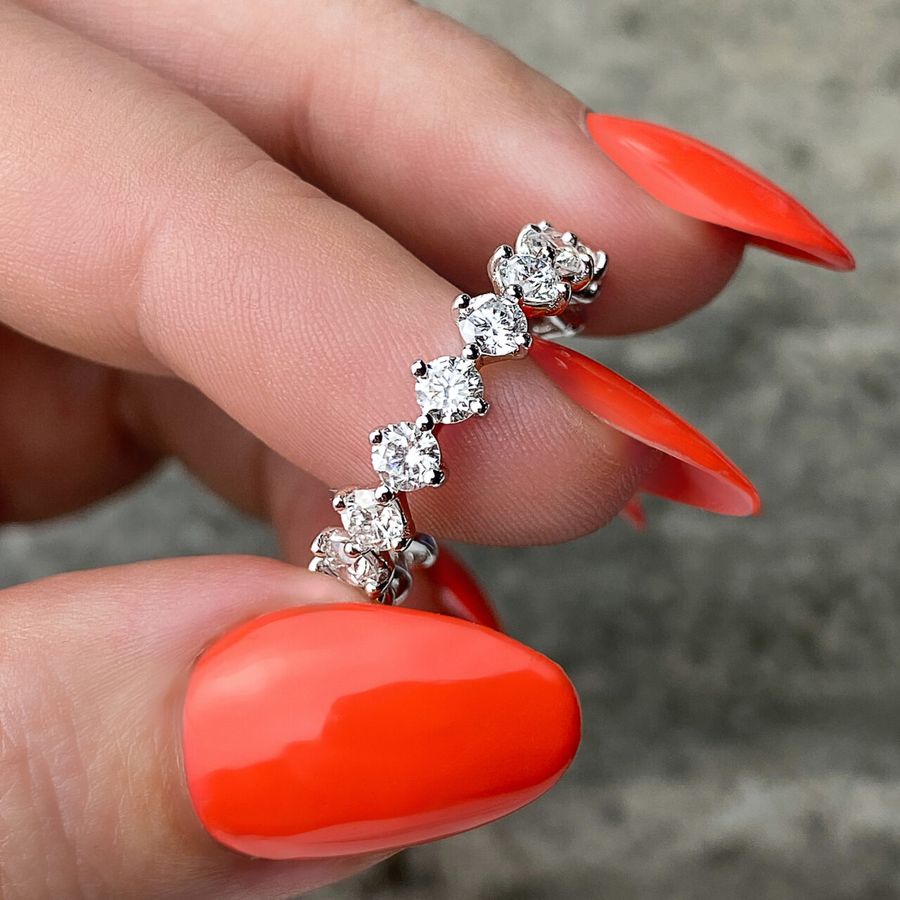 16.09.20
6 Tips to Get The Best Eternity Band for Any Budget
Eternity wedding band or big, bold ring stack, we've got 6 tips to help you get the best diamond eternity band for any budget.
By Stephanie Dore
Ahhh, eternity bands. From their origin as a symbol of everlasting love to the blinged-out fingers of a generation of Real Housewives, eternity bands have captured the attention of nearly every segment of jewelry lover. And who can blame us? An endless row of diamonds is, well, everything. But also, kind of sounds expensive, right? Whether you're shopping for a solo band, a match for your engagement ring, or a modern stack, we've got the lowdown on how to get the best eternity band without busting your budget.
Bonus tip: remember that because eternity bands are meticulously crafted with diamonds all the way around the finger, there's no room for standard ring resizing. If you don't get the size right the first time, you have to swap out the whole ring (easy to do with our 30-day free return policy). This also makes them not ideal for pregnancy wear or sticky summer heat. If you need help determining the right size, just ask!
Bring on The Bling
Whether you're shopping for a wedding ring, a statement band, or something to add to a stack, eternity bands are a timeless choice with a ton of options. Plus, they've been a celeb fave for more than a hot minute. Hello, Marilyn! If you want a bigger look at a lower price, consider some of the tips above and start building your stack.