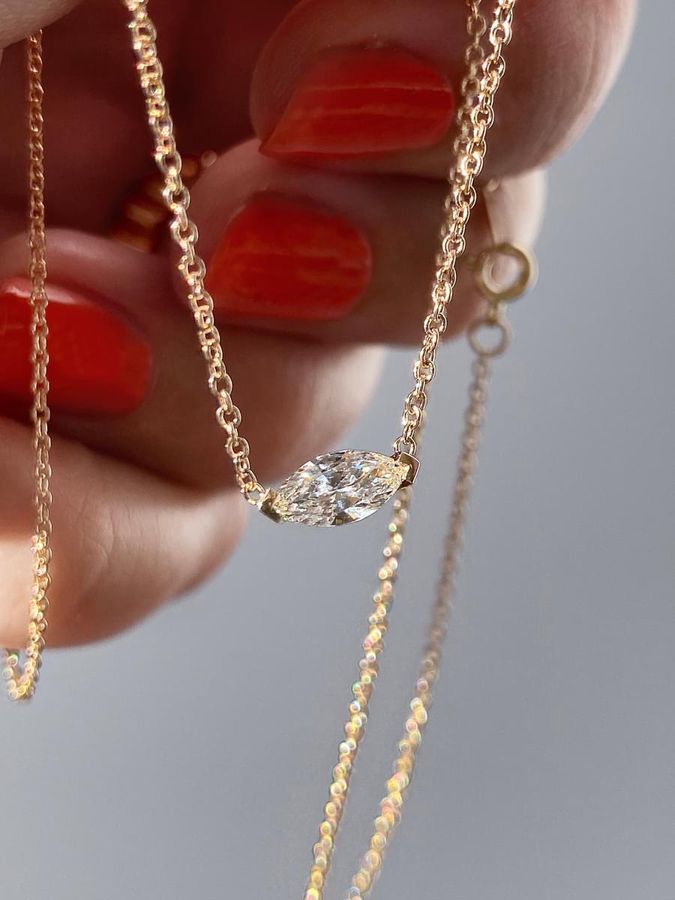 14.06.23
Go for Gold with a Gold Diamond Pendant and You'll Always Place First
By Stephanie Dore
From rap star chains to your grandmother's pearls and everything in between, necklaces come in so many styles it would be impossible to cover them all in one post. So we're not going to try. What we are going to do is talk about everyday diamond pendants. Our ultimate fave. A gold and diamond pendant necklace is quite possibly the easiest, sexiest, and most versatile thing you can throw on each day, whether you wear it alone as a subtle glittering accent or layer up with your own combo of other necklaces. Here's everything you need to know about this super-doable diamond indulgence.
Ready to Shop for Your Own Diamond Pendant?
With your personal style and budget in mind, explore our collection of signature diamond pendant necklaces, selecting the type of gold and diamond qualities just for you. Or drop us a line at hello@frankdarling.com to work with one of our designers on customizing a diamond necklace to suit your style.