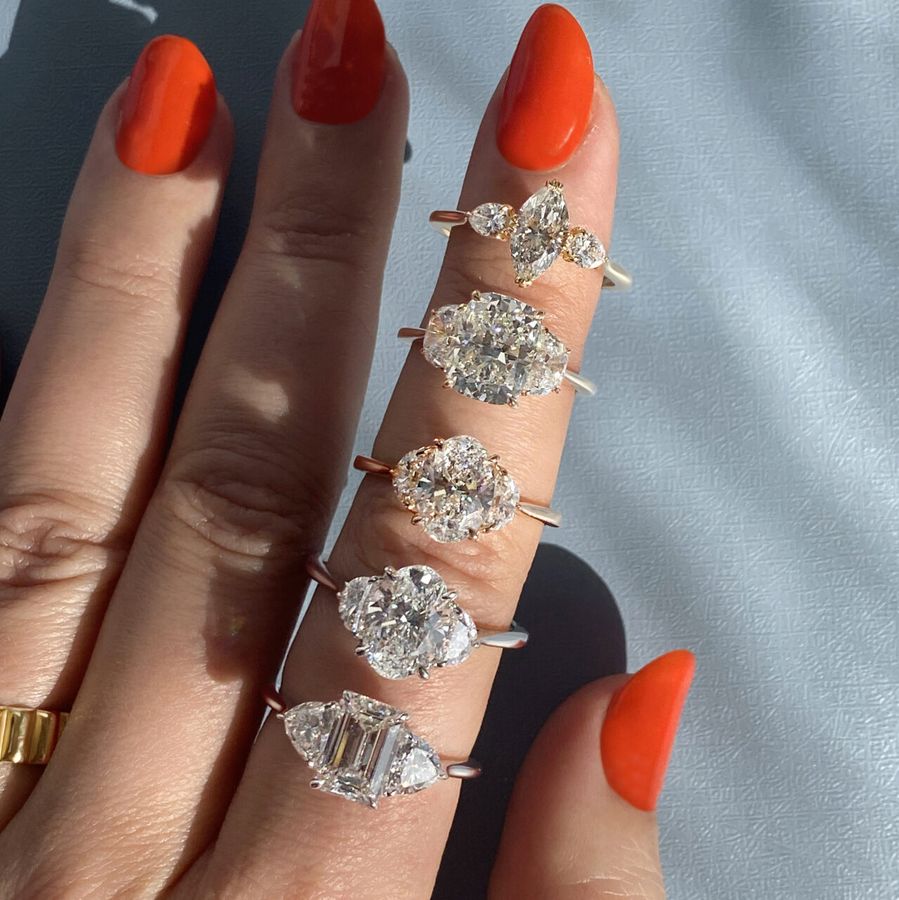 14.04.22
Length to Width Ratios: What's Ideal Elongation?
By Stephanie Dore
More than any of the 4Cs, the shape of your diamond is it's most noticeable characteristic. Okay, so maybe sparkle is up there, but humor us. Sure, there are round diamonds, and they're classic for a reason, but there are so many other shapes to choose from! And these so-called fancy shapes can save you serious cash. But no two are alike. When it comes to picking your perfect diamond shape, length to width ratio is key. Do you like a short, squatty stone? Or something more elongated? Let's talk ideal diamond ratios, darling!
The Right Ratio
Ready to see some diamonds for yourself? Check out our diamond search where you can view 360-degree images of more than 10,000 diamonds and don't forget to zoom out (because size can be deceiving), or book a virtual or offline appointment at our New York salon to view certified lab-grown and natural diamonds in person. Not finding what you want? Email us with what you're looking for at hello@frankdarling.com. We'll curate a list of 5-7 exclusive stones that are just right for you.