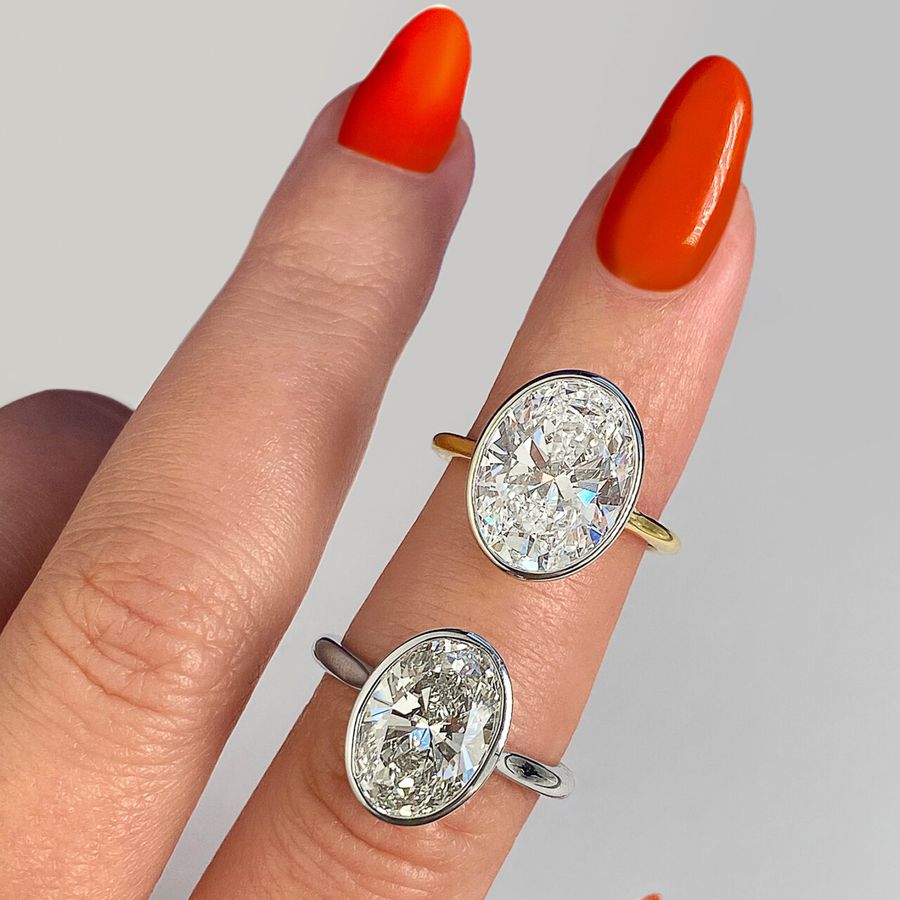 02.07.21
Who's Wearing an 8 Carat Diamond?
Whether you're about to get engaged or not, the buzz around big diamond rings can be pretty hard to ignore. 5 carats, 10 carats, 20…no matter the number, most of us want to at least imagine what a brilliant bauble like that might look like on our pretty little pedestrian digits. Sure, some of us might be so lucky, but when it comes to who's wearing an 8 carat diamond ring, the list is most likely going to revolve around the single-namers. You know, Beyonce, Mariah, J. Lo. But if you're interested in getting the look of an 8 carat diamond (or a real 8 carat diamond for that matter) without losing your lunch money, then look no further.
The Look, The Feel, of Diamond
If you're trying to budget (aren't we all?) but not willing to forgo the, well, diamond part of a diamond, then getting geeky is going to be your best bet. And by geeky we mean break out your lab coats! Kidding. You don't have to do the work here. But lab grown diamonds can save you a ton of cash. Plus, they're actually diamonds! Yes, lab grown diamonds are exactly the same—physically, chemically, optically—as natural, mined diamonds at a fraction of the cost.
Au Naturale
Want to stick with a natural diamond? More power to ya. Want to save a few bucks? Don't we all. While choosing a high cut grade (for more sparkle) can mask lower color and clarity grades, this concept pretty much taps out around 3 carats. Bigger than that and all those diamond facets just start to act like wide open mirrors to your diamond's down sides. If you keep an open mind though, you can find spectacular salt and pepper diamonds, champagne diamonds, or fancy shapes that will save you some cash. Remember, colorless round diamonds are always going to be more expensive than other shapes.
Better Than a Butler
Now that business is out of the way…We know you're much too busy and important to hunt through the gazillion diamonds on the market to find the one that's right for you. You know who does have time for that? Our Diamond Concierge. Your new BFF. That's right. We're here for you. Our Diamond Concierge has all the right hookups to answer all your (never dumb) questions, scavenge every haystack, get you access to the latest and greatest, and make sure your ring adds up to every last one of your dreams.
To get in touch with our Diamond Concierge, email us at hello@frankdarling.com and let us know what you're looking for, or book an appointment at our New York salon to view certified lab-grown and natural diamonds in person.