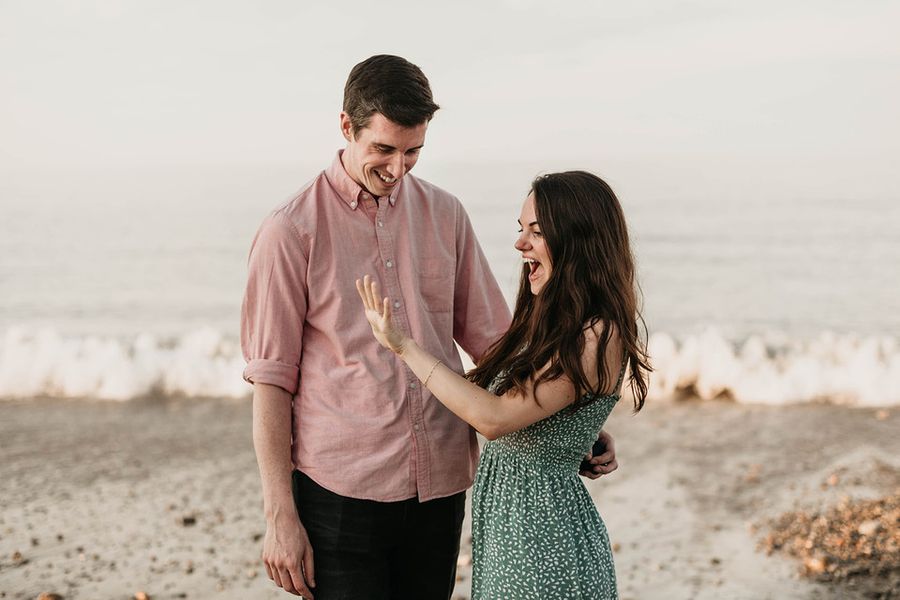 11.010.20
How Much Should You Spend on an Engagement Ring?
How much should you spend on an engagement ring? An average engagement ring cost is one thing, but your budget is another. Get our tips before breaking the bank.
By Stephanie Dore
Header photo by @samanthamphoto
We'd love to tell you money ain't a thang, but the reality is, when it comes to getting engaged, it is. In fact, it's a pretty big thing, and definitely something you've got to think about before you go into debt for your dream ring. Buy how much should you spend on an engagement ring? We've all heard the "2 months' salary rule" but when it comes to dropping dollars, the only real rule is that there are none! There are, however, some important things to take into consideration when you're dialing in your budget—especially if you want some cash left over for, say, a house, or a honeymoon, or a lifetime of lush brunch hangs.