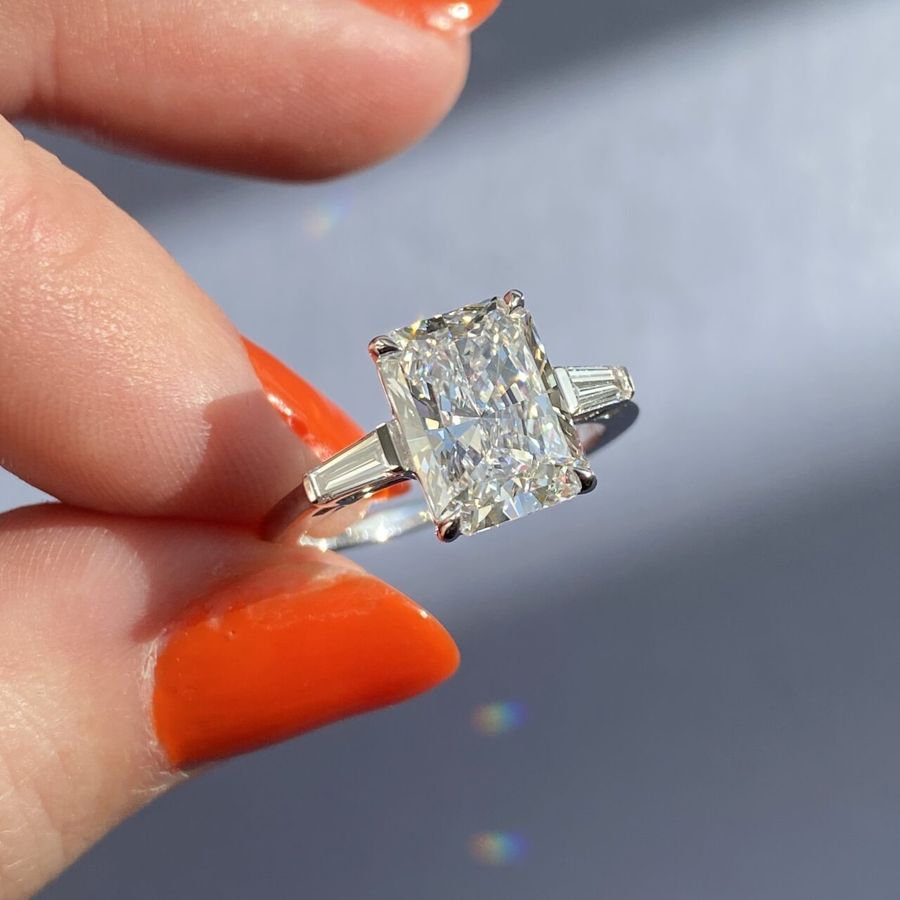 23.08.19
Why White Gold is a Better Choice Than Platinum
Platinum vs. White Gold — Which One Do You Want and Why?
By Stephanie Dore
Platinum vs. White Gold: Which One's More
Durable?
18 white gold isn't really great at anything. 14K white gold is harder than platinum and scratches less, but platinum is stiffer and does a better job of holding the diamond in place for the long term. Both are durable enough for daily wear and significantly more durable than yellow gold. Rose gold — now that's another story.
Our Favorite Platinum Engagement Rings
Figure it out?
If you're still not sure which metal is right for you that's OK! This is one of the last decisions you'll have to make so why not leave it until the end. There's plenty of other things to decide in the meantime. Like your stone shape, setting height, and whether or not to get pavé diamonds on the band.
In the mean time, order up a free try at home kit to try on some white gold settings and see how they look on your skin tone. Or, if you're still waffling between stone shapes (who isn't) take the dream ring quiz and get help visualizing your dream ring.