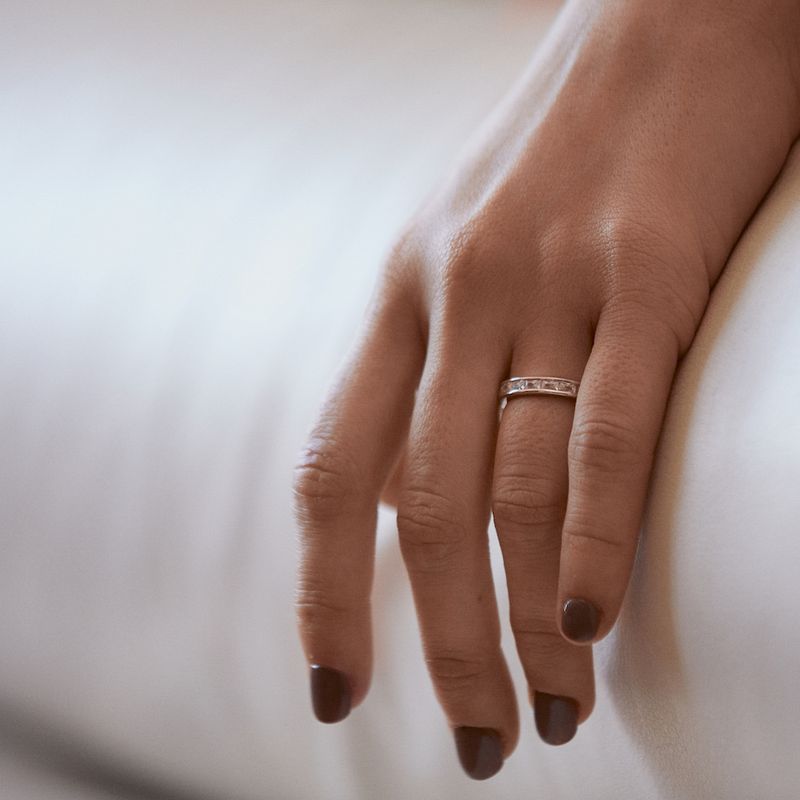 31.010.18
Can you Wear an Eternity Band as an Engagement Ring?
An eternity band engagement ring is a modern, low-profile, low-maintenance alternative to the classic solitaire. But, is it right for you?
3. Eternity bands are better for active people
A low profile eternity bands is more practical for active individuals, makers, and hands that do things.
So What's Not to Love?
The Bottom Line
You do you. A classic solitaire will always look great. But every day we see couples forgoing traditional engagement rings in favor of lower maintenance options. When it comes to eternity bands, their wearability, beauty, and affordability make them irresistible as the main attraction, or an add-on.
But, finding an eternity band that's just right can be a pain. There's a limitless number of options, stone types, sizes and colors. Going custom can be the easiest way to design your dream look.