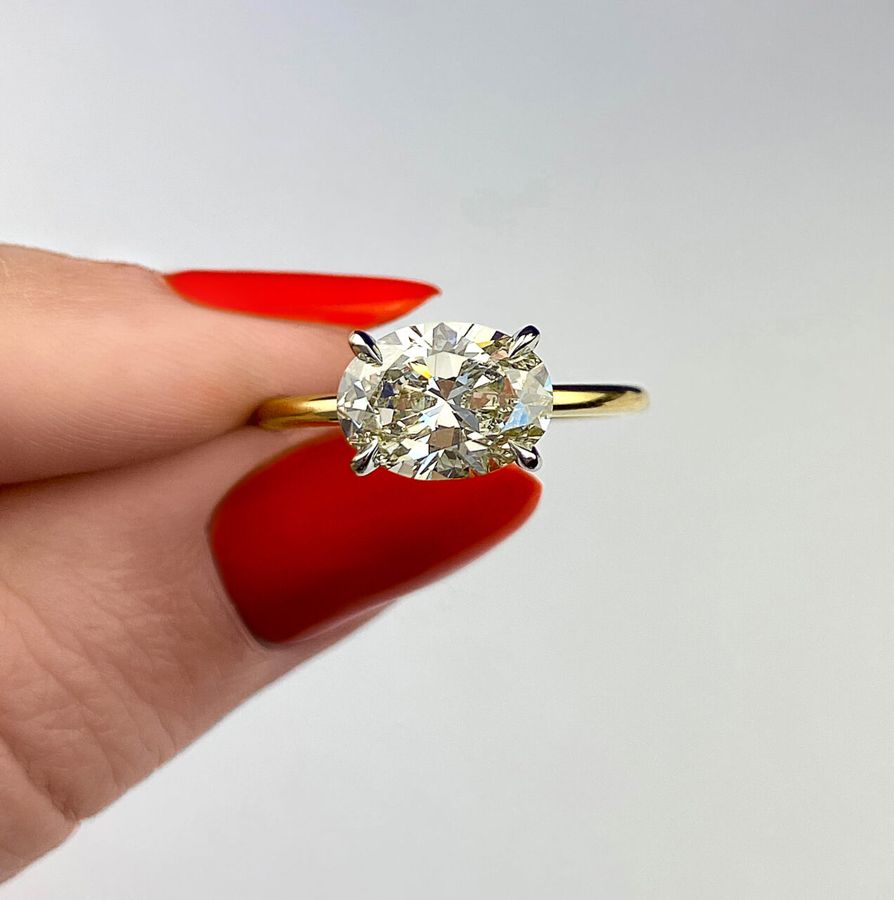 28.05.21
Do You Actually Want a Champagne Diamond?
We know you want champagne. Don't we all? But a champagne diamond—that might be another story. Perhaps you're wondering what exactly a champagne diamond even is. And that's a fair question. After all, it sounds bubbly and exciting, but maybe it's just a marketing ploy to get you to buy less-than-desirable brown diamonds? Don't worry, we'll cover all of that. And more—including how to know if a champagne diamond is right for you, how to find a good one, and what it'll do to your wallet.
Rock Hard
Admittedly, a big part of why diamonds are so loved for jewelry (and especially engagement rings that we wear daily) is because diamonds are the hardest gemstone in the world. Nothing can scratch them (except other diamonds) and thus they're ideal for everyday (albeit expensive) jewelry. But if your personality calls for a bit more color than the norm—but you don't want to try a softer semi-precious gem—fancy colors like champagne diamonds are probably a perfect fit! They offer the hardness and durability of a diamond but with a warm, sunshiney hue that will stand out from the crowd!
You're a Real One
Now that you know that champagne diamonds get their color from mother nature, we're going to flip the script a bit and let you know that you can also find champagne diamonds straight from the lab. Yep, lab grown diamonds come in colors other than clear too! In fact, when they started out as a thing, many lab grown diamonds came out in shades of brown and yellow far more often—until some super smart folks figured out how to get them to come out clear. However, if you are looking for a true champagne diamond, you will have trouble finding that unique brown tint nowadays. This is because lower color scale lab diamonds tend to have a greyish blue tint, as a result of trace elements of boron that cause a cooler tint. Lower color natural diamonds have higher trace elements of nitrogen, which causes a warmer yellow tint. But now that that's solved, a bit of reverse engineering is all it took to create gorgeous fancy colors with way less carbon footprint. Add to that the fact that lab grown diamonds have identical chemical, physical and optical properties to mined diamonds, and we can't say we're seeing any downsides.
At Your Service
Good thing you have us. Explore our collection of champagne diamonds on your own or reach out to our diamond experts at hello@frankdarling.com with a bit about what your dream ring looks like and, obvi, your budget, and we'll get you sorted. Want to go straight to customizing? Try our design quiz to work out all the details and get a free sketch!