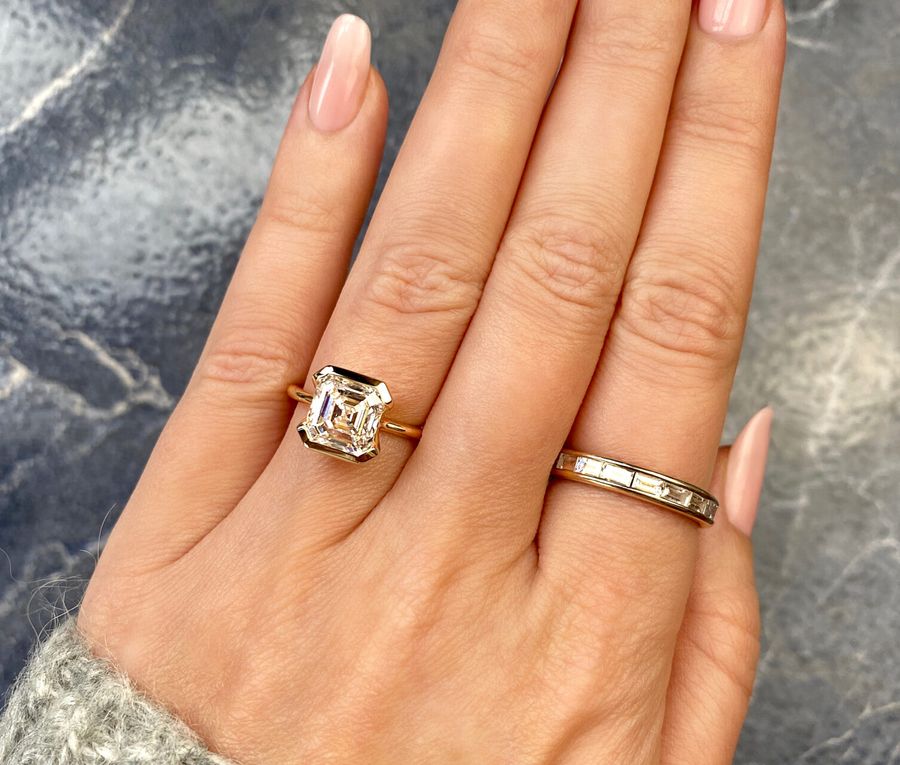 12.11.20
Everything you Know About Diamond Cut Grades is Wrong (the Fancy Shape Edition)
By Stephanie Dore
Confused about diamond cut grade? Everything you need to know to shop fancy shaped diamonds and a free try-at-home kit to make engagement ring shopping easy!
Ahh, cut grade. The most important—and most confusing—of the 4 Cs. Color, clarity, carat weight, those all make, well, common sense. But cut grade? Cut grade is confusing. I mean, is it about the shape of the diamond? The proportions? The sparkle? All of the above? Exactly. Cut grade takes into account all the itty bitty factors that make your diamond truly brilliant, or unfortunately not. A low cut grade can mean a dull diamond, and no one wants that. But what happens when cut grades are only assigned to round diamonds—and you want an oval? Or an Asscher? Or a cushion? Oh my. Welcome to the fancy shaped diamond dilemma. To help you out, we're breaking down the need-to-knows of diamond cut grade, and why you should throw it all out the window. Kind of.
Need a Little Help From Your Friends?
That's what we're here for! We offer a free, try-on service that provides a great way to see how different shapes will look on your hand, without ever leaving home. And we love hunting down the perfect diamond for your dream ring. Email us with what you're looking for at hello@frankdarling.com. We'll curate a list of 5-7 exclusive stones that are just right for you.