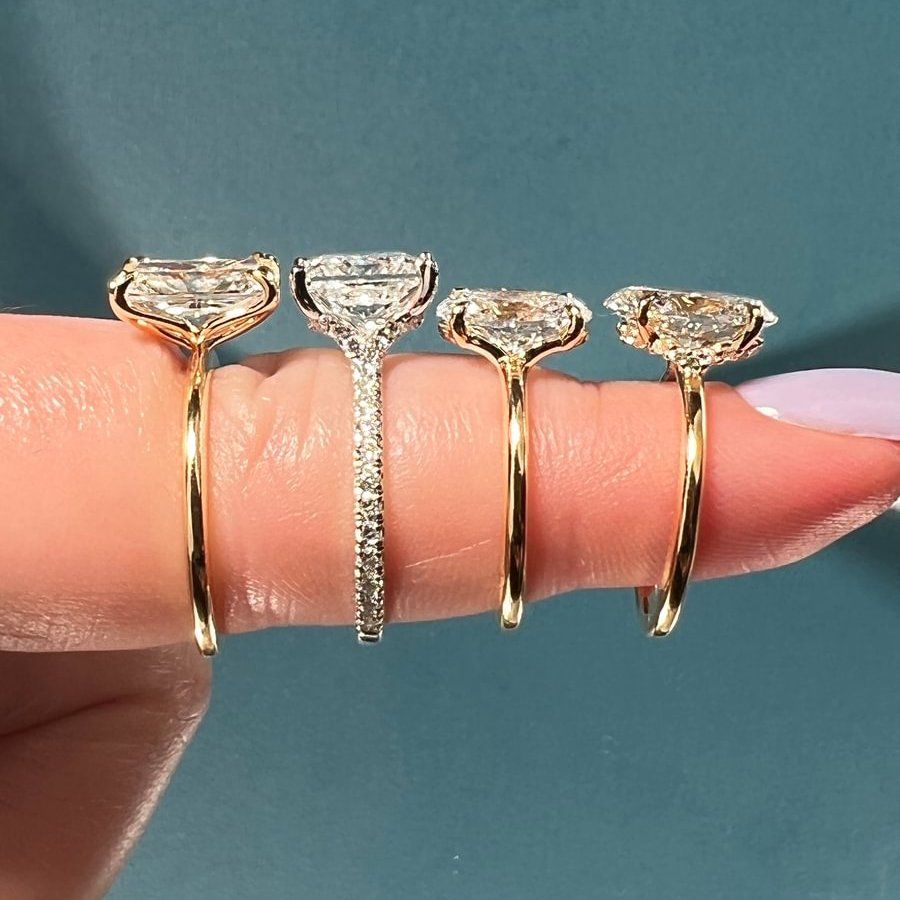 29.07.22
How to Build a Dainty Engagement Ring That Lasts
By Stephanie Dore
While the headlines would have us believe that bigger is always better, there's something truly stunning about a dainty diamond engagement ring. Not to mention it's way more logical for daily life. After all, who needs a sparkly status symbol when they have adventure and experience? For those of us who'd rather spend our hard earned paychecks on living instead of on, well, rocks, it just makes more sense to go for a dainty engagement ring. But we get it, there's a difference between choosing a petite engagement ring and a total snooze-fest. So here's how to build a dainty engagement ring that will last you a lifetime of love and happiness… complete with actual style.
Get Down With Your Dainty Self
Explore our collection for rings you can customize to suit nearly any diamond size and shape or design your own with our dream ring quiz and get a free sketch!
You can always get our free try at home kit to compare setting features at home from the comfort of your couch. But if you need a little extra input, we're here to help. Just email us with what you're looking for at hello@frankdarling.com and we'll get you sorted.