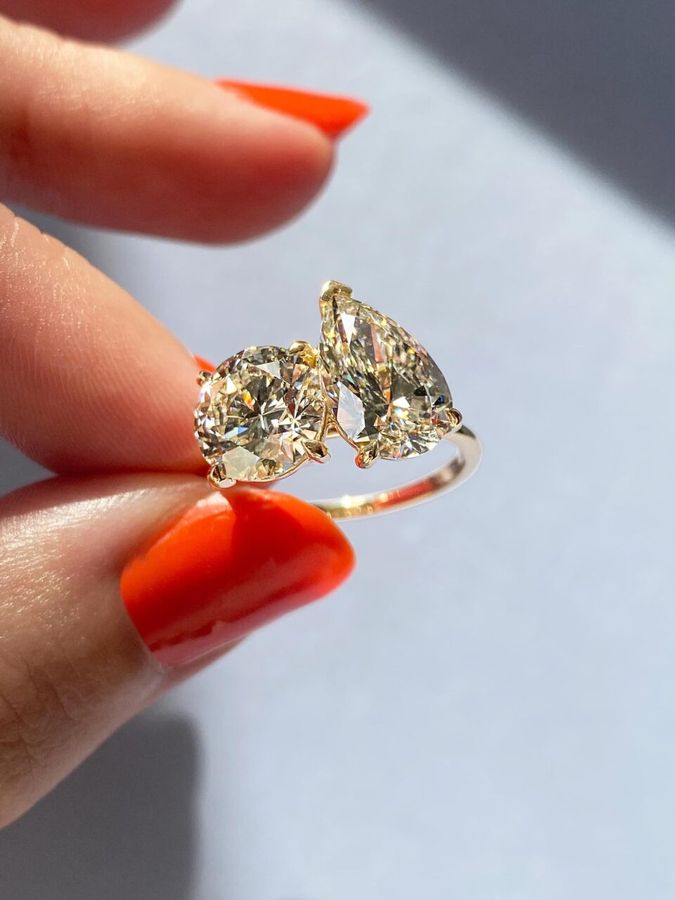 31.07.23
The 3 Worst Celebrity Engagement Rings Of All Time
By Abby Zamis
With seemingly unlimited budgets, you'd think celebrity engagement rings would knock it out of the park every. single. time. Sadly, that's not the case. No ring shaming here, but we do have some notes. We rounded up 3 famous engagement rings that are the worst (but not for the reasons you think!). If you loved any we listed, don't fret! We'll tell you how to get the look the right way.
Without further ado, drumroll please…
Famous Engagement Rings Aren't Always That Great
When it comes down to it, taste is subjective. And celebrity engagement rings can be a perfect jumping-off point to get inspiration. We even see celebrity style impact the shopping habits of our clients! But the integrity of delicate gems, balanced design, and details that may ultimately dull your ring are all necessary factors to consider when engagement ring shopping. So make sure to take your lifestyle and daily routines into consideration when making your final choice as well.
If nothing else, take a little solace in recognizing that even celebs with millions of dollars can make a few poor-style decisions. We're all only human, after all. And for everything else, trust that the brilliant minds of Frank Darling with never never lead you astray. Start designing your celebrity-worthy engagement ring and get a free sketch to kick off your custom engagement ring process. Or, drop us a note and work directly with us to ensure your ring finger never ends up on the 'worst dressed' list.