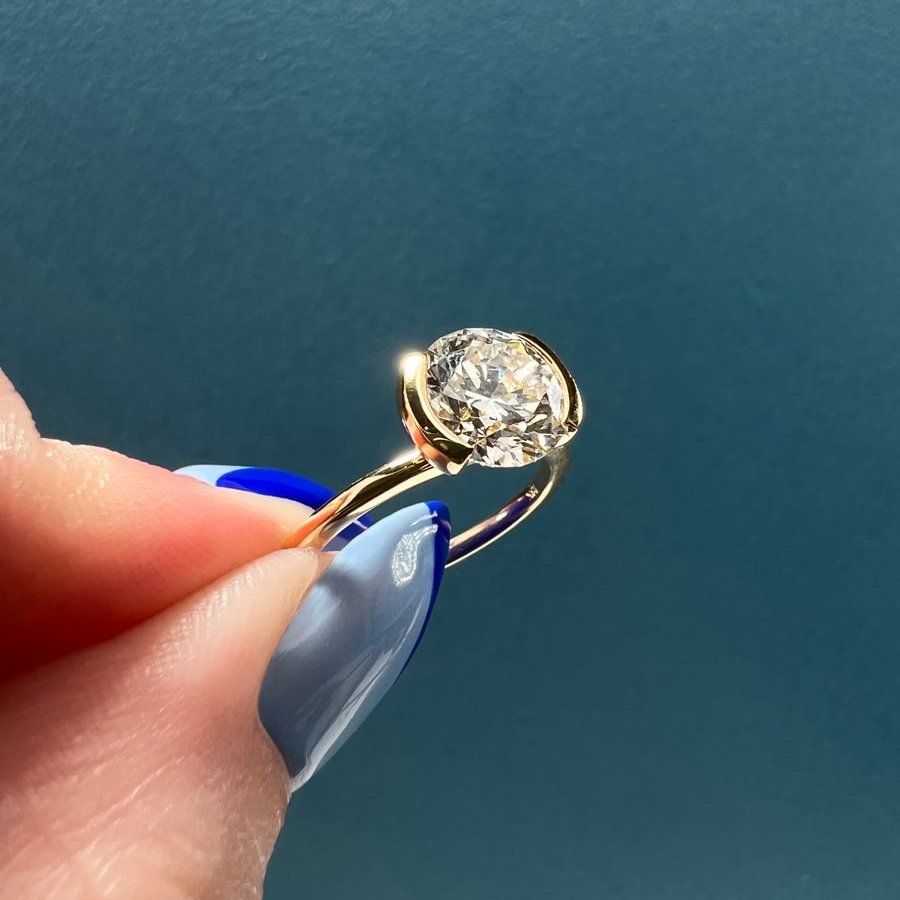 23.12.22
The Top 5 Ways to Wear Round Engagement Rings
By Stephanie Dore
Round engagement rings are the most popular engagement ring style for many reasons. But at the top of our personal list for reasons to love round cut diamonds? Versatility, darling! Whether you fancy yourself a classicist or a contemporary, a romantic or a rebel, the round diamond offers something for everyone. Want to see just how versatile this brilliant diamond shape is? Our collections feature the many moods of a round diamond, curated to the tastes and desires of today.
Choosing a Round Diamond
If you're all styled out and still haven't chosen your round diamond yet, don't worry, we've got your back. For everything 4Cs and more (like the inside scoop on what to look for and what to avoid), check out our ultimate guide to round brilliant cut diamonds and then get your search on!
Our diamond collection features more than 10,000 GIA and IGI certified lab grown and natural diamonds, complete with 360-degree images. Just don't forget to zoom out (because size can be deceiving)! Or book a virtual or offline appointment at our New York studio to view diamonds in person.
Not finding what you're looking for? Email us at hello@frankdarling.com. We'll curate a list of 5-7 exclusive stones that are just right for you.