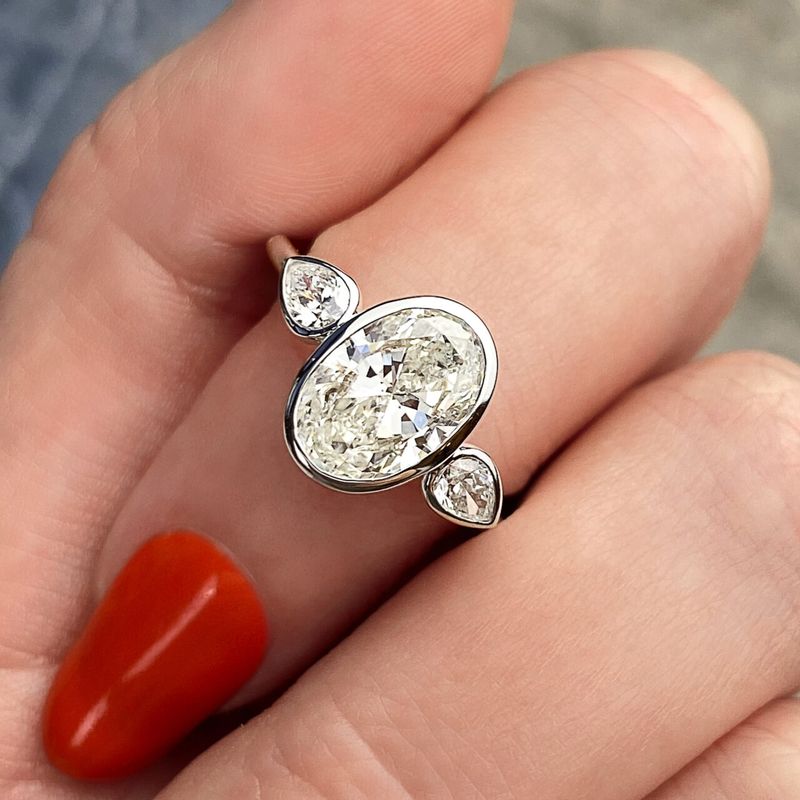 23.08.19
Five Reasons You'll Love a Three Stone Engagement Ring
The three stone engagement ring is more popular, more versatile, and more customizable than ever. But should you buy one, and why?
Three Stone Engagement Rings Help you Reflect on Your Relationship
As mentioned earlier, while we call them three stone rings, this setting was once referred to as a past present and future ring — one stone for your past, one stone for your present, and one stone for your future. The meaning provides an opportunity to reflect on the stages of your relationship as it's transformed from when you first met, to your engagement, and your future life together.
Dreaming of a Three Stone Engagement Ring?
So is a three stone engagement ring right for you? Only if you want a big, glamorous look, hidden romantic symbolism, and a low-profile versatile setting that perfectly complements modern life.
But, finding the perfect three stone engagement ring is no small task. There's a myriad of decisions to make from stone size, to type, shape, color and and you haven't even gotten to the basket design.
Luckily, you've got us. We'll help you customize yours with the diamonds you've been dreaming of. There's no shortage of fun shapes to choose from — epaulets, shields, half-moons, and kites to pears, rounds, and ovals, and emeralds — your options abound.
Get started on your custom three stone engagement ring by requesting a sketch. They're free, and a great way to visualize the ultimate look and play around with different combinations of stones.
Take the quiz and request a free sketch to get started.