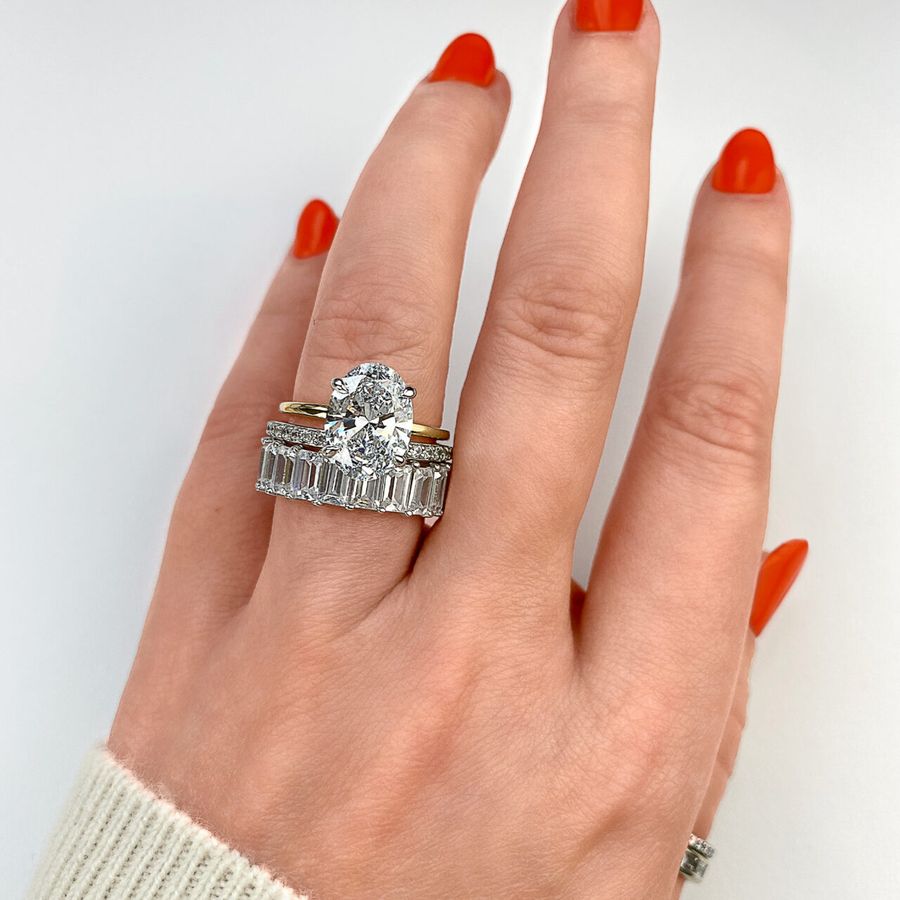 29.01.21
How to Buy a 6 Carat Diamond Ring Without Losing Your Shirt
By Stephanie Dore
Oh, hello there, you marvelous lovebird—we see you surfing the internet waves in search of a 6-carat diamond ring. And we're here for it. Who doesn't want to rock a diamond the size of a (mini) gumball on their finger for, say, ever? But if you're wondering just how much a 6-carat diamond ring is gonna cost you, you're wondering the wrong thing my dear. What you should be considering is how to get the most (and best looking) diamond for your money. After all, a 6-carat diamond isn't really going to make jaws drop if it's a big dull hunk of rock, now is it. So here's everything you need to know about how to buy a 6-carat stunner without losing your shirt.
Set it and Forget It
Some settings scale-up…and others don't. A 6-carat diamond ring is going to be big, sit higher, and be a bit top-heavy. You might consider going for a slightly thicker band to increase stability, or an open gallery to reduce the overall setting height because who doesn't want a low profile ring. But really, if you're shopping in this size range you'll most likely want to custom design a setting to match. Get started with our ring quiz, or browse settings. These are some of our favorites engagement ring styles for getting that bigger look and a few you should avoid.
The Buddy System
With all that in mind, we set you free to explore your 6-carat diamond options. But don't be too surprised if you find them limited. See, the bigger the diamond, the more rare it is. You won't have nearly the assortment to choose from as you would with a smaller stone. Not to worry, our diamond concierge is here to help. Simply send us a quick note at hello@frankdarling.com with some info on what you're looking for (and your budget) and we'll jump into action to track down the diamond of your dreams.